Drapes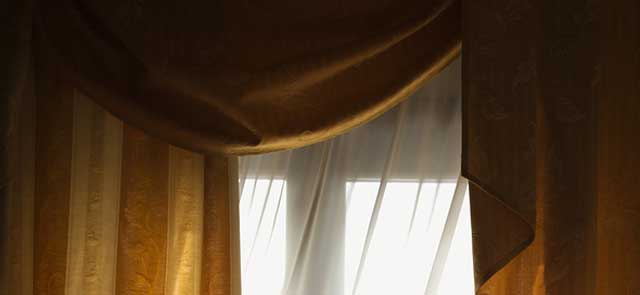 At Blind Wholesaler we install drapes throughout Las Vegas. All of our drapes are sold at wholesale factory prices. Custom drapes can be made of a vast selection of fabrics and materials. From fine linen to eco-friendly synthetic fabrics; it's all about personal preference. Nothing is nicer than walking into a home that is elegantly furnished, warm and polished down to the last detail. Adding drapes to your home or office can add that final touch to the room. The softness of your drapes may be needed to make your space feel comfortable.
Commercial Drapes & High Rise Buildings
We specialize in custom commercial drapes in Las Vegas. We've been installing commercial drapes in Las Vegas high rise buildings since 1993. Our team of professionals will work with you every step of the way to accomplish the exact look and feel you want to experience. From heavy wool drapes to elegant sheer materials, we have premium drapes backed by our premium service and wholesale prices.
Custom Drapery & Fabric Selection
At Blind Wholesaler, we can construct your custom drapes out of just about any fabric and can tailor your drapes for that one-of-a-kind look and feel. From motorized solutions to old-world styles and fabrics, we are your Las Vegas window treatment experts.
Grommet Drapes
These drapes have metal grommets in top that allow them to slide easily on their rods. They're great for windows and doors where you need the drapes to slide back all the way. This type of custom drapery Miami is still full like pinch pleat options, but it's a little more flowing and natural-looking, and grommet drapes are popular for both casual and traditional designs.
Goblet Drapes
This drape is a more modern version of pinch-pleat drapes. They also feature pleats, but they're really more like rounded gathers at the top of each drape. They also tend to be made from heavier, stiffer fabrics, including silks and brocades, and they work particularly well in formal areas.
Whatever the style or type of drapery you are looking for, our knowledgeable staff is happy to help.
Ripple Fold Drapes
These types of drapes are often set into a special kind of rod. They look somewhat similar to grommet drapes, but the ripples are normally more defined. In lighter weight materials, they offer a dimensional, artistic look that's suitable for any style of decor.
Pinch Pleat Drapes
This custom drape can be very formal and traditional looking. The pleats at the tops lay stylishly so and make the curtains appear fuller and more elegant looking. You may want to pair pinch pleat drapes in a heavy wool or silk with an under layer of sheer draperies on a separate rod so you have different lighting options. These draperies are perfect in many areas, but are most often found today in formal living rooms and dining areas.
Whatever the style or type of drapery you are looking for, our knowledgeable staff is happy to help. Call us for all of your Las Vegas drape needs.