Fabric Blinds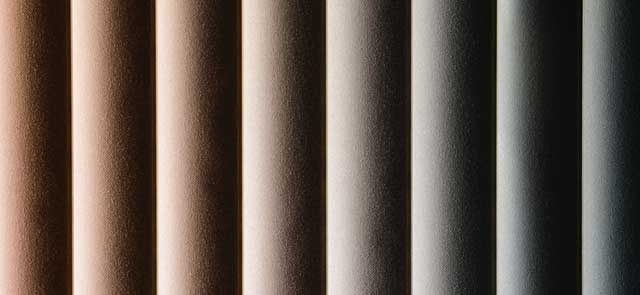 At Blind Wholesaler, we offer a wide selection of fabric blinds to match any style. Fabric blinds are a cost-effective option for window treatments, allowing in the exact amount of light and privacy desired. If a nursery or bedroom needs a window treatment to darken the room from the sun, then these decorative window treatments will do the trick. However, if a living room or dining room needs sunlight and privacy, then a light colored window treatment will allow the light in while maintaining the privacy desired. If the desired amount of light varies from day to day, then these blinds can be adjusted. Fabric blinds have a stop and lock mechanism which allows them to be raised and lowered and locked into any height desired. This allows for both a darkened or light filled room.
Fabric Blind Installation
Fabric blind installation is quick and easy. First, we determine whether the client wants to have an inside or outside mount. Our blinds are designed to fit perfectly inside the window frame, allowing the trim of the window to frame the blind, yet covering the window pane. An inside mount will cover the window pane perfectly, for a sleek, tailored look. For an inside mount, the inside measurements of the window are taken and the blind is custom made to fit inside the frame of each window. For an outside mount, the blind is placed to cover not only the window, but part of the window frame as well. The second option for fabric blind installation is to determine whether the blind rolls over the top or underneath, called reverse roll. Brackets are attached inside the upper part of the sill that holds the entire unit securely over the window. The fabric blinds snap into the hardware, and the fabric blind installation is complete.
Advantages of Fabric Blinds
Blinds made of fabric have many advantages over other window treatments. The first advantage is the ease of care. A quick swipe with a damp cloth keeps them looking fresh and new, which is much easier than taking the window coverings down and washing them like bulky curtains. Secondly, our Las Vegas fabric blinds are inexpensive, fitting into any budget. Finally, the sky is the limit to design. We work with our clients to create the perfect tailored look for your home or office.