Commercial Blinds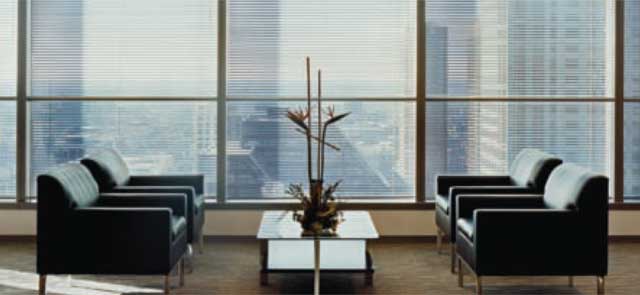 Blind Wholesaler, LLC offers commercial blinds and business window treatments in Las Vegas and its surrounding areas. For over 20 years, our success is largely due to understanding the needs of our customers. We have worked closely with the architectural and contract communities to provide window coverings that combat the heat and glare of the Nevada sun.
Aesthetically, commercial blinds should compliment the design of a space but also have added benefits that enhance the interior environment. Our experience will help you to select the proper commercial blinds for each project and we will be there from planning to installation to assure a job done correctly – the first time.
Commercial Window Blinds In Las Vegas
Quality commercial window blinds provide protection from the sun for a comfortable interior setting along with reduced energy costs. We also offer products that can add to the UV ratings of the installed windows that protect interior furnishings. Horizontal or vertical shades to deflect glare while also providing privacy.
When choosing a company for commercial blinds in Las Vegas, select one that is current on safety and building codes. We sell blinds that meet child safety and fire codes as required. We can also assist you when the bid has specific material or brand requirements.
Window Treatments To Meet Your Business Needs
There are thousands of commercial window blinds available today and deciding the best one for your installation can be daunting. From 1" mini-blinds to adding full-color graphics, we can meet your needs. We have everything from blackout products to cordless shades and can suggest which product is best, depending on the installation and customer requirements. We also accommodate any special business needs, including:
Motorized Commercial Blinds
When sourcing motorized commercial blinds in Las Vegas, we can provide you with many options and will work with your crew to plan electrical needs. Motorized blinds are perfect for conference rooms and hospitals. These blinds are operated by remote control or on an automatic time-of-day program.
Custom Installation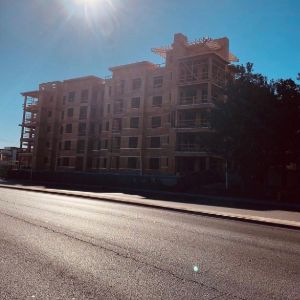 Because installation can affect the finished size of each window, our professional's measure each unit within an eighth of an inch for a proper fit. Commercial blind installation improperly done can damage window frames and let in slivers of light that detract from the overall design. Commercial blind installation begins after interior fittings are completed. Our crew will install and test all commercial blinds to ensure the job matches your specifications.
Buy Wholesale Direct & Save
Our staff will work with you to provide accurate quotes along with samples for the design team. We have provided wholesale price commercial blinds and installation services to the Las Vegas area since 1993 and we continue to be a leading source for business window treatment needs. Contact us for a free estimate today.