Pleated Shades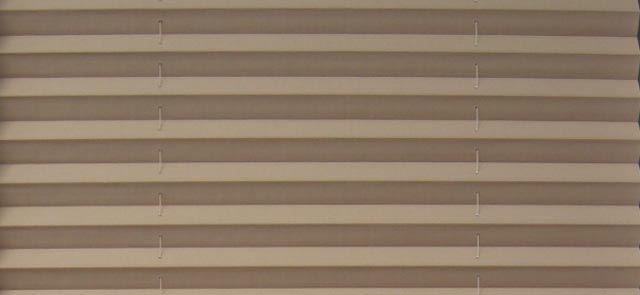 Blind Wholesaler now offers the newest pleated shades in Las Vegas to give your windows the ultimate in privacy, affordability and beauty. From economy to luxury, pleated shades come in a wide range of fashionable shades to cover your desert windows.
Custom Made Sizes
Whatever the height or width of your window, these custom-made shades will perfectly fit your vision. Our expert staff will ensure that our pleated shade installation fits your window perfectly from top to bottom. Do you have an unusually sized window or a shape that doesn't fit the rectangular norm? Find out the difference between Blind Wholesaler's custom fit and the big-box store's six standard sizes.
Today's Options Give Maximum Versatility
There are hundred of combinations available to today's homeowner.
Dozens Of Colors Imaginative patterns, bold reds, or subtle wood tones, these shades can be ordered in dozens of colors that will enhance any room in your home or office. Blind Wholesaler's pleated shades come in dozens of colors to complement your room's style.
Directional Choices. Today you can choose which direction your pleated blinds will open or close. Open from the bottom during the day to look over the garden or the golf course. At night, you can look up at the stars over the desert while preserving maximum personal privacy by opening the blinds at the top only.
Room Darkening Shades. Everyone likes to wake up to sunshine in the morning, but not when the morning comes at 5:00AM on a Saturday. Room-darkening options allow you to respond to your alarm clock in the morning, not the desert's relentless sun. No bulky liners – just your choice of the darkening percentage that's just right for your room.
Free Estimates
Blind Wholesaler gives you a perfect fit because we measure the windows ourselves – at no additional cost to you. Don't take the risk of an inaccurate measurement. We guarantee that our pleated shade installation in Las Vegas will give you the right fit.