Motorized Shades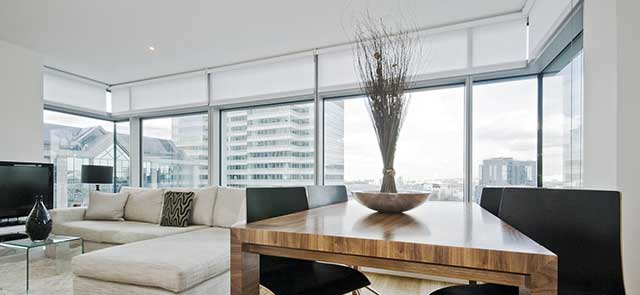 Blind Wholesaler in Las Vegas offers motorized and automated interior roller shades so you can control the lighting in the room with the click of a button. If you are trying to find the perfect window coverings for your space, you have a big task in front of you. Budget, size, color, style, ease of use, energy savings… The list of factors to consider can make your head spin. Choosing the right window coverings for your home or office should come down to finding the best solution for your long term happiness. We can help you make the process of getting automated or motorized shades installed quickly and for a wholesale cost that most retailers can't beat.
Motorized Interior Shades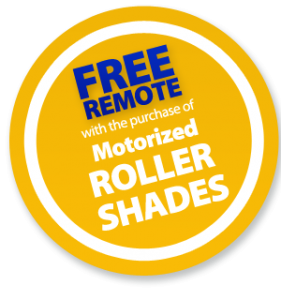 Keeping sunlight out of your space when it is not desired is a critical function of window shades. There are many different styles of motorized shades available from us at Blind Wholesaler. These include solar shades, cellular and honeycomb, blackout, Roman shades and many others. In each of the styles available, we offer an extensive selection of material options and colors. By focusing on the material of the shades you select, you can enjoy greater control over the amount of light filtering into the room, temperature control, style and more.
Some people may want to enjoy a true "blackout" experience in their room, and others may prefer to have a certain amount of natural light filtering into the room even when the shades are drawn closed. If you can control your climate with the touch of a button, life gets a bit easier.
Finding the Perfect Style
At Blind Wholesaler, we want to help you find the perfect style and options. We come to you and offer free in-home estimates in Las Vegas. You can easily browse our incredible selection right there in the comfort of your home to find the perfect style for your space. Want to color match your furniture, decor, flooring, or wall color? No problem.
Because our shades are offered to you at wholesale prices, you can save money while decorating your home or office. There are perfect styles available for your decor, and we offer those styles at affordable prices.
High-Rise or Commercial Applications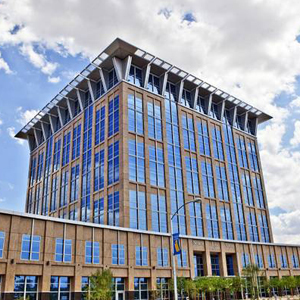 Blind Wholesaler provides many different motorized roller shade solutions in Las Vegas. We offer fabric choices suitable for high-rise commercial applications, restaurants, offices, and hotel and casinos. With hundreds of fabric choices available, we are sure to help you in selecting the perfect solution for your business or commercial property.
If the intense Las Vegas sunlight is an issue for you, we can help reduce it with fabric choices in a blackout, 1%, or 3% opening. Maybe you have a media room, and you'd like absolutely no light to get in. Let us put a blackout shade with side tracks to completely cover the opening and block the sun. Call us for any questions or to schedule a free estimate.