Plantation Shutters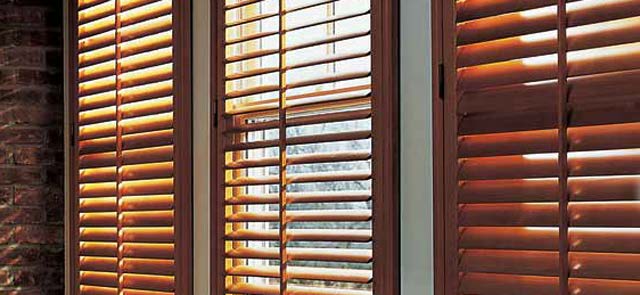 At Blind Wholesaler of Las Vegas, we offer plantation shutters in an endless variety of designs and materials. This window dressing option is essentially a set of blinds that are attached to a solid frame in order to produce a timeless and elegant look. This makes them both visually appealing, and sturdy. We sell and install these custom shutters to fit your existing look, or to help you create a new one.
Custom Shutters
We offer a wide variety of styles, colors, and materials for you to choose from. Our vast selection allows you to find the perfect style of window coverings for you. Plantation shutters are available in the following materials:
Wood
PVC or Vinyl
Polywood or Faux Wood
Your color choices are endless. Stick with traditional wood stains like cherry, oak, maple, or walnut. Or choose the ideal paint color to complement the unique style of your space. Choose between traditional 2.5″ louvers or more in-demand 3.5″ louvers. The choice is yours. Install plantation shutters and transform your home.
Motorized Plantation Shutters
Make adjusting the light in your home more convenient with motorized shutters. You can use a timer or remote control to open, tilt or close the louvers. With the simple touch of a button, you can adjust one or more sections at once. The system is technically sophisticated, yet very easy to use. Motorized plantation shutters work through radio signal transmissions. Since no mechanical parts are visible, they cannot be distinguished from regular ones.
At Blind Wholesaler, we specialize in exceptional quality and friendly customer service. With so many customization choices available to customize your look, we have the perfect  option for your home. Make any room look more refined and sophisticated. If you are looking for plantation shutters in Las Vegas at factory wholesale prices, give us a call today.