Composite Shutters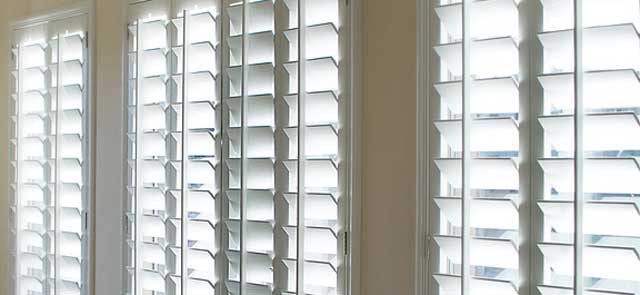 If you are looking for composite shutters in Las Vegas, give us at Blind Wholesaler a call. Many homeowners want to enjoy the beauty of wood shutter but they also want something more durable than wood. Composite shutters can be the perfect option because they look like real wood shutters and thanks to synthetic materials that are used to make them, composite shutters are more durable. They can fight the dry air and resist cracking and fading.
Long Lasting & Durable
Blind Wholesaler, LLC offers a wide range of composite shutters in Las Vegas with lasting durability and exceptional structural integrity. Composite shutters that are inherently rot, termite and moisture resistant. These shutters offer many years of maintenance free structural beauty.
Reliable & Energy Efficient
Blind Wholesaler has been providing blinds, shades and shutters in Las Vegas since 1993. We offer a complete range of the most reliable and energy efficient composite shutters in Las Vegas. We are able to provide customized composite shutters with designs and styles that any homeowner will admire. The composite shutters we offer will complement you Las Vegas home.
Custom Composite Shutters
Blind Wholesaler carries many different styles of composite shutters which are available in many different colors and styles and they can be customized according to specific design requirements. We offer composite shutters that have unique styles and efficient energy saving designs. They are crafted to perfection. We are dedicated to making sure that our customers get the finest composite shutters for their home that no off the shelf or stock shutter ever can. For more information on how our custom made composite shutters are better than other low quality and mass produced composite shutters, contact us today.