Basswood Shutters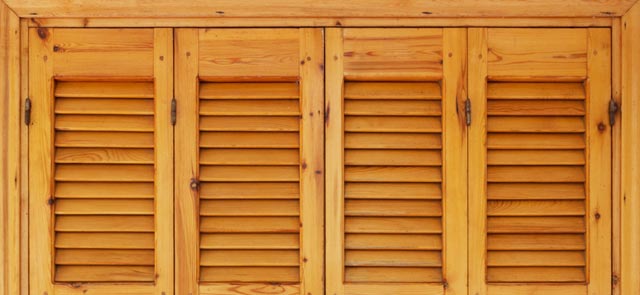 Blind Wholesaler offers a wide selection of basswood shutters in Las Vegas. Every wood type offers a different set of qualities and some far surpass the others. Basswood is a superior material choice for shutters because of the indistinct grain, natural straightness, and uniform look; these unique traits create a clean and elegant finishing touch for your windows.
Benefits Of Basswood Shutters
Basswood is a hardwood that maintains its integrity and does not warp when in contact with the elements. It manages to retain its toughness despite its lighter weight. It is incredibly strong and durable. The uniform grain allows a smooth, even stain application, and the low levels of resin and tannin prevent "bleeding" which may compromise the overall look of the finish. Basswood is also an environmentally-friendly choice because it is a renewable resource. We have years of experience outfitting Las Vegas homes with high-quality basswood shutters that are made to withstand the intense sun.
Wholesale Prices
Basswood shutters do not need to be expensive and unattainable. Blind Wholesaler provides the public with shutters at wholesale prices. We can pass on our deep savings to our customers because of our large volume of inventory. Our factory-direct pricing and commitment to quality makes basswood shutters an affordable reality for you and your home.
Measurement & Installation
Our expert installers will be in and out of your home in no time. We can have your entire space outfitted with new basswood shutters within a few hours, leaving your day unaffected by the hassles that sometimes accompany installations. Your first step to getting your new basswood shutters installed is having Blind Wholesaler provide you with a free estimate. It is hard to provide accurate estimates over the phone, and we want to give you the most accurate quote possible. Let us schedule a time to come to your location and measure all windows where you would like shutters installed.
Call For A Free Estimate
Our professionals can help you determine what shutters will best fit your needs and help you to navigate through the overwhelming array of choices available to you at Blind Wholesaler. If you are ready to select and install your basswood shutters, call Blind Wholesaler today to make an appointment for your free estimate.