Custom Shades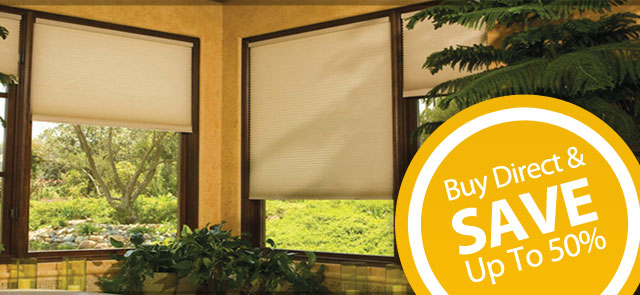 When only custom shades will do, contact the experts at Blind Wholesaler of Las Vegas. When it comes to finding the right window coverings for your space one thing is for certain, style matters. Most rooms have several large windows, and these windows really attract the eye of those who enter the space. Finding stylish window coverings is critical to completing the look of your décor. While you may want stylish shades on your windows, you also may have a specific budget and functionality requirements as well. We can help.
Style and Selection
Many people have a hard time finding the perfect window shades for their space. There are so many different styles to choose from, as well as different materials and colors to consider within those styles. Just some of the custom styles of shades available to choose from include:
While there are different styles available, not every local Las Vegas area store offers a wide range of styles. If you are having trouble finding the right style for your space, you may consider buying custom shades made for you based on your style, fabric, and color preference.
Custom Solar Shades
Custom shades are available in different fabrics, cordless, motorized, as drop shades and solar shade or screen options. Blinds are often purchased in conjunction with solar screens. Solar screens can be placed behind blinds to improve light filtering and temperature control in your space. With solar screens installed, you may find that your heating and cooling system works more efficiently for cost savings. This unique combination may be just what you need to enjoy the benefits of style, energy efficiency and privacy from your window treatments.
Custom Window Treatments
When considering having custom shades made for your windows, you will find affordable options available by browsing our great selection of shades at Blind Wholesaler. We offer a wide range of styles to choose from. Within each of the styles available, we also offer a great selection of materials and colors. If you have a certain unique vision in mind for the shades you want covering your windows, we likely have the perfect style you are looking for. We also have custom shades for those less common shaped windows you have.
Serving Las Vegas Since 1993
When it comes to custom shades in the Las Vegas area, we are a local leader. As a wholesaler, we offer affordable prices on our extensive selection of customizeable window coverings available. When you shop with use at Blind Wholesaler, you can enjoy finding that perfect style for your space at a price that is entirely affordable to you.