GreenGuard Roller Shades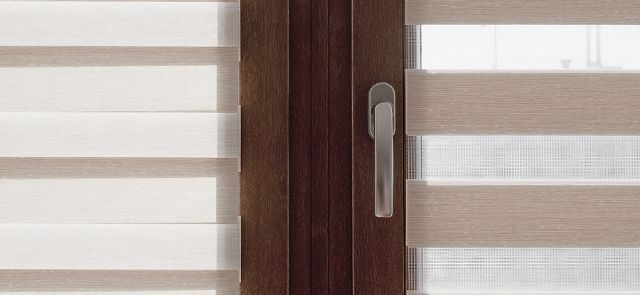 For healthier Las Vegas homes, schools, and businesses, check out GreenGuard roller shades. GreenGuard Certification for window treatments requires meeting some pretty high standards.
What does this honor mean for you when shopping for roller shades?
Meet Special Health & Safety Purchasing Requirements
Prevent Exposure To Harmful Chemicals
Improve Indoor Air Quality
Comply With Green Building Specifications & Codes
Create Healthier, More Productive Environments
What Does GreenGuard Certification Mean?
GreenGuard Certified roller shades meet standards that indicate that they meet strict chemical emissions (VOCs) limits, are eco-friendly, and are non-toxic. You'll want to look for the distinction of GreenGuard Certification for Children & Schools or GreenGuard Gold Certification for maximum protection.
Internationally Recognized
Product Emissions Certification Labeling
Low VOCs
Non-Toxic
Eco-Friendly
Healthier Commercial Window Coverings
These health and safety qualities make GreenGuard window coverings ideal for rooms and facilities where kids, students, and seniors spend time. Eco-conscious businesses and offices trying to improve indoor air quality can also benefit.
Daycares & Preschools
Rec Centers & Senior Centers
Museums & Libraries
Eco-Friendly, LEED & Green Buildings
Safer Options From Top Window Treatment Brands
In addition to the health and safety features, GreenGuard roller shades are a stylish and affordable way to cut back on UV rays in general. Better yet, you can combine your concerns about air quality and environmental consciousness and still choose designs made by all of your favorite brand names.
Looking For Options? We Have Them!
We offer a wide selection of GreenGuard Certified and PVC-free roller shades that fit just about any budget. You can get the health and safety features you need with the conveniences you want and just the right look.
If you don't see what you need, ask us about custom styles, materials, and automation options.
GreenGuard Certified Blackout Shades
Designer Roller Shades
Natural Roller Shades
Architectural Light-Filtering Roller Shades
Get GreenGuard Roller Shades In Las Vegas
You don't have to guess when it comes to window treatment options, like GreenGuard Certified roller shades. Contact us at Blind Wholesaler today to find the right blinds, shades, and shutters for your Las Vegas home or business.