Blackout Shades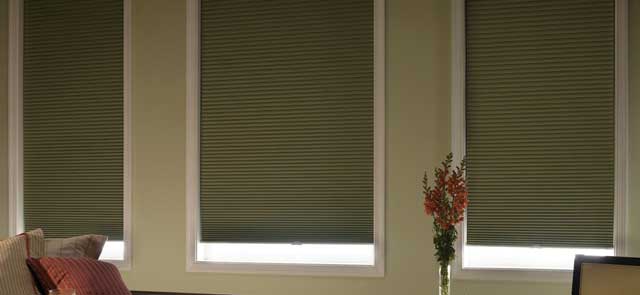 For blackout shades for your Las Vegas home or office, call Blind Wholesaler today. These window treatments block out the light and the heat from the sun. Given that residents of the Las Vegas area receive an average of 294 days of sunshine per year, blackout shades have become an essential part of many homes and offices. If you are looking for an efficient way to reduce the sunlight and save money on electric bills – Blind Wholesaler can help.
Do I Need Blackout Shades?
Blackout shades are essential in many environments and especially with the hot desert sun in Las Vegas. If you are one of the many workers in Las Vegas who pull late hours, you may find it hard to sleep when you're going to bed as the sun rises. Sleep studies have repeatedly shown that exposure to sunlight while sleeping can cause severe health problems. Given that sleep effects your mental and physical health, ensuring you get the right amount of sleep is imperative to your work performance and overall happiness. With affordable factory direct blackout shades from Blind Wholesaler you can block our 100% of the suns light from your sleeping area allowing for comfortable, restful sleep.
Blackout Shades For Your Entertainment Areas
Is the sun interfering with your ability to enjoy that big screen television or flat panel monitor? If so, Blind Wholesaler has the solution; blackout shades. There are many options to choose from that can assist you in blocking out the sunlight from your entertainment and work areas. If limited mobility or convenience is an issue a motorized or automated system can be installed as well. Ask about our automated solutions.
Custom Designed
Many of the homes and business spaces built today have unique shapes and sizes of windows. Blackout shades can be custom designed, built for any window needs. For builders looking to increase the appeal of your new development, shades could be the answer. Blackout shades offer many advantages essential to everyday life in Vegas as well as high-end living.
Blackout shades are not just for high-end living. The ability to block 100% of sunlight in Las Vegas is now available for all budgets – when you purchase them wholesale you can save up to 50% on the cost. The bottom line is there are various reasons that the purchase and installation of blackout shades can be beneficial. Blackout shades can provide that extra touch of comfort in today's hectic, fast-paced life.
Choices For Every Budget
There are several different types of materials used in the manufacturing of blackout shades. They can contain vinyl, plastic, fiberglass, or a combination of material. What are the options in your available budget? The choices can seem overwhelming. Why not let Blind Wholesaler in Las Vegas help you choose? Contact us and let us help decide which options and design works best for your needs.