Blackout Shades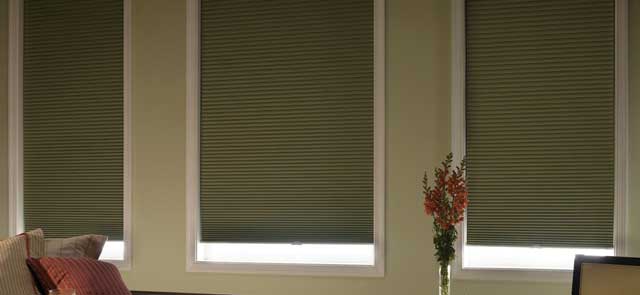 Blackout shades are an excellent solution for anyone looking to block out light completely in a room. They are useful in bedrooms, nurseries, and home theaters where complete darkness can make a difference. At Blind Wholesaler, we offer affordable factory-direct blackout shades that reduce sunlight and save money on electric bills in Las Vegas.
What are Blackout Shades?
Also known as room-darkening shades, they are window coverings designed to block light out completely. They are made from a variety of materials, including vinyl, fabric, or aluminum, and come in different styles, such as roller shades, cellular shades, or roman shades. They are perfect for creating a dark and peaceful environment in any room.
The Importance of Blackout Shades
Blackout shades are essential in environments like Las Vegas, where the sun can be scorching. Installing them allows you to block out 100% of the sun's light.
Benefits Of Blocking Out Light
Promotes Better Sleep: They help you fall asleep faster and stay asleep longer by blocking out sunlight and streetlights. This is important for anyone working night shifts or have irregular sleep patterns.
Increases Energy Efficiency: They reduce heat gain during the summer and heat loss during the winter, making your home more energy-efficient.
Protects Furniture And Flooring: They protect your furniture and flooring from fading due to sun damage caused by prolonged exposure to sunlight.
Provides Privacy: They provide complete privacy, making them ideal for bedrooms and bathrooms.
Reduced Noise: They can also reduce noise levels in your home. This is beneficial for homes near busy streets, making your home quieter.
Tips For Choosing The Best Option
When choosing the best blackout shades for your home, there are a few things to consider.
Material: They can be made from a variety of materials, including fabric, vinyl, and aluminum. The material you choose will depend on your personal preferences and style.
Color: They are available in a range of colors, from neutral colors like beige and gray to bold colors like red and blue. The color you choose should complement your home or business.
Size: It's essential to consider the size of your windows. Measure your windows carefully before purchasing to ensure they fit perfectly.
Create A Better Entertainment Area
If you're struggling to enjoy your big-screen television or flat-panel monitor due to sun glare blocking out sunlight can create a better experience. You can also use automated solutions controlled via phone, tablet, or even set on a timer.
Custom-Designed Shades
Every home and business has unique window needs. We offer custom-designed blackout shades made to the exact specifications of your window.
Free Estimates On Blackout Shades In Las Vegas
Not sure if blackout shades are the right fit for your home or business? Contact us at Blind Wholesaler for a free estimate on blackout shades. With our expert advice and high-quality products, you can improve your space's functionality and style while enjoying the benefits of restful sleep and reduced energy costs.