Cellular Shades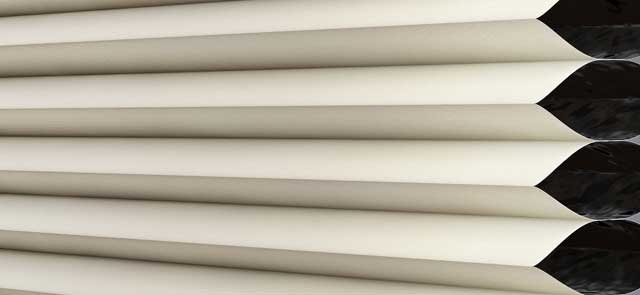 In Las Vegas, cellular shades from Blind Wholesaler can be very beneficial. When it comes to comfort and climate control in your home, the right window treatments make a huge difference. Attractive, sun-filtering cellular shades from Blind Wholesaler help homeowners let the sunshine in, while keeping out damaging rays. Additionally, installaing cellular shades assists in curbing the cost of cooling in warm months while also eliminating the need for artificial lighting during the day.
High Quality At Wholesale Prices
With cellular shade installation from Blind Wholesaler, the days of hiding from the summer sun behind heavy draperies are over. Instead, you can enjoy natural daylight as it filters through your fashionable blinds, specially designed to deflect solar heat. Because we believe everyone deserves a comfortable, affordable living environment, Blind Wholesaler has committed to keeping cellular shades affordable, durable and functional. Furthermore, our cellular shade installation service makes it easier than ever to improve the comfort and energy efficiency of your home.
At Blind Wholesaler, we also understand the difficulty of selecting the ideal window treatments to match your home décor and reflect your personal preferences, which is why we offer free in-home consultations and estimates. Your home is a reflection of you. Your taste, your style should be evident in your surroundings. Our professionals will help you select the ideal cellular shades to bring out the beauty in your environment.
Installing Cellular Shades In Las Vegas
Once you have selected the ideal window treatments for your home, Blind Wholesaler continues to serve you by providing convenient, timely cellular shade installation. Fitting windows with the right blinds is never complete without correct installation. With many companies, the purchase of window treatments rapidly devolves into a time-consuming, costly do-it-yourself project. We, however, care about seeing our customers through to the end of their home-improvement venture, which means Blind Wholesaler won't rest until we are certain installaing cellular shades has been completed accurately for each of our customers.
Since our inception in 1993, Blind Wholesalers has been serving the Las Vegas area with integrity and dependability. Our dedication to quality and customer satisfaction has been noticed by others as we have received such awards as the 2005 Tops in Town and 2007 Top Award, Inc. 5000 for being one of the nation's fastest growing businesses. We know our customers have many choices when selecting a company to install blinds and window treatments. Our goal is to continue providing the quality selection and service that makes our shade installation the obvious solution to your window treatment needs.