Antimicrobial & Antiviral Roller Shades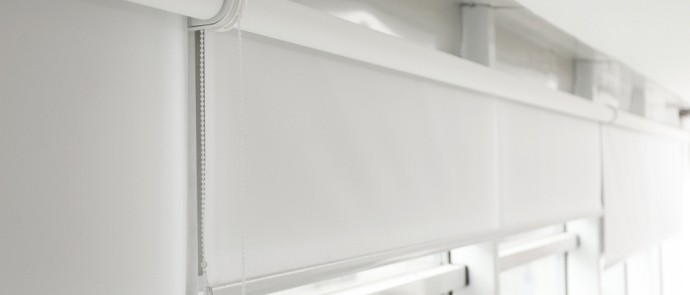 Keep a safer, cleaner home or workplace with antimicrobial and antiviral roller shades from Blind Wholesaler in Las Vegas, NV. Stop allergens, illnesses, disease-causing microbes, and viruses in their tracks with window coverings designed to protect you.
Learn more about the benefits of these new, healthier window covering technologies for your home or place of business.
Viruses – Including The Coronavirus (COVID-19)
Bacteria
Mold & Mildew
Dust
Pollen
Make Your Window Treatments Work For You
We carry roller shades that are not only stylish but also designed to serve as a line of defense for your family, patients, students, or employees. These window shades use Microban® antimicrobial technology to prevent the growth of (and ward off) many of the most common sources of illness and infection.
No wonder hospitals and other medical facilities trust Microban® fabrics and textiles. Now you have the option to get this same great protection in the areas that matter the most to you.
Do you have a space that could use more germ protection?
Hospitals, Dr's Offices & Other Healthcare Facilities
Service & Hospitality Environments
Assisted Living Facilities
Offices & Retail Spaces
Schools
Homes
Window Shades For A Cleaner Home
In addition to preventing the growth of harmful organisms and allergens, our antibacterial roller shades prevent the build-up of dirt and contaminants around your home. No more dusty window coverings. They need to be cleaned and maintained far less frequently than window coverings made from other fabrics.
So, you get more illness prevention with less effort. Talk about win-win, especially for allergy-prone, immunocompromised, or other high-risk individuals.
Extra Protection During The COVID-19 Outbreak
Who wouldn't like the reassurance of an extra line of defense against pandemic viruses like the coronavirus? Our antimicrobial and antiviral window shades are made from innovative SheerWeave fabrics. So, you get the healthy home benefits you want in addition to the superior sun protection we all need here in Las Vegas. The advantages of Microban® and SheerWeave don't end there.
A Variety Of Available Color, Texture & Pattern Options
Microbial Protection For The Lifetime Of Your Shades
Glare, Heat & Privacy Protection
Environmentally-Friendly
Energy-Efficient
Odor Eliminating
Stain Reducing
Lead-Free
VOC-Free
We Come To You
There's no need to waste time shopping around in order to find the right look or fit for your residential or commercial windows. We come to you and bring samples of our antimicrobial and antiviral roller shade options with us. So, you can choose the best look and feel for each room or office. We can also take care of measuring and installation for a perfect fit every time.
Antiviral Window Treatments In Las Vegas
Whether you are worried about the increase in viral attacks in our global environment, run a business that focuses on keeping patients healthy, or are just looking for an easy way to shield your loved ones or employees from harm, isn't it worth it to learn more about antimicrobial and antiviral roller shades? Contact us at Blind Wholesaler in Las Vegas today to schedule your free, on-site consultation.