AllView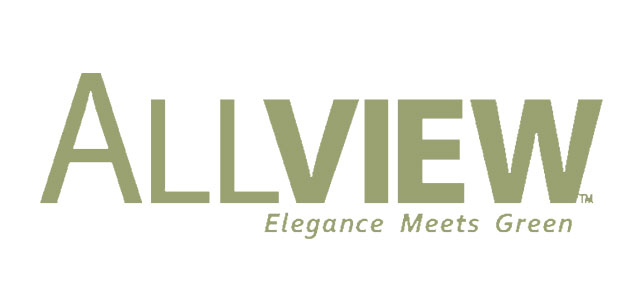 Blind Wholesaler of Las Vegas offers AllView Shutters in almost any shape, size, dimension, or style. Shutters help provide light control, add an additional sense of security to your home, and are an expression of your personal style. Blind Wholesaler will work with you to help select the perfect AllView Shutter solution to pair with your home and style. Our expert installers will have them professionally installed in a flash. Blind Wholesaler is the perfect choice to assist you with selecting and purchasing this ideal window covering solution for your home.
Eco-Friendly
AllView poly shutters are the eco friendly and green alternative to traditional options. This elegant window covering option has many advantages.
The smallest environmental footprint of any other shutter on the market. 

Paint-free

Recyclable

Energy-efficient

MDF free

Made in the United States
With a proprietary Woodtex finish that mimics the feel and appearance of real wood, AllView poly shutters provide the best of both worlds. Enjoy all of the benefits of traditional shutters without any of the environmental drawbacks.
Plantation Style
AllView plantation style shutters provide a traditional, elegant, and classical style that takes you back to a simpler time. These plantation style shutters are constructed with a proprietary Woodtex finish, offer a clean contemporary look, and unobstructed views out the beautiful outdoors. They are moisture resistance, provide excellent insulation, and are extremely durable. These benefits combined with the limited lifetime warranty make them nearly irresistible.
Versatile Shutters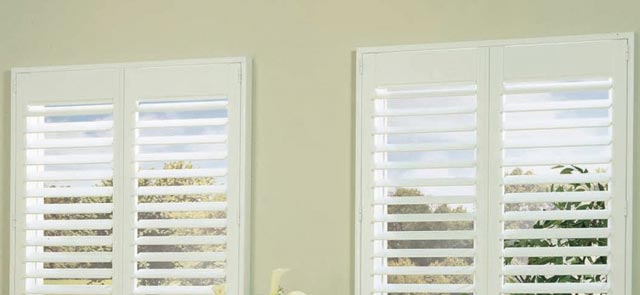 AllView's eco friendly shutters offer flexibility and style that is hard to find in this industry. Elevate the style and design of your window coverings to the next level with these versatile plantation style shutters. Blind Wholesaler offers six different frame styles and two natural colors, white and Swiss Coffee. Coverings for all windows and patio doors are available. Many specialty shapes and even track styles for sliding glass doors, room dividers, or closet doors are also available in this brand.  The combination of versatility, an eco friendly design, and durability make AllView brand Shutters one of the best brands that you can find for your home.
Blind Wholesaler has the shutters to fit any need.  Customer satisfaction is our priority.  We have the ability to come take your window measurements for you . When the time comes, our installers will expertly install your new AllView Shutters. Call today and speak to one of our representatives about our free in-home estimates.