Blinds For Builders & Construction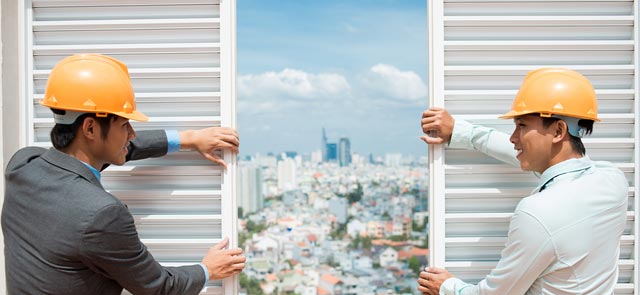 Builders, Property Managers & Construction Industry
Blind Wholesaler is your one stop shop for blinds, shades, and shutters sold at discounted wholesale prices for builders in Las Vegas or anywhere else throughout the country.  We specialize in discounted sales to builders, property managers, and construction companies. We work with your sales and project teams to ensure the proper size and color are ordered at a bulk rate, so your home and commercial building projects are completed within a timely manner. We have a wide array of blinds, shades, and shutters to choose from, and they are customizable for any home or commercial building. We stay on top of market demands and shifts in industry trends to give our clients the most desirable options. We can advise customers about the latest styles, brands, and quality to help deliver the best product for your home or commercial building project. Blind Wholesaler is ready to work with you on your next project.
Are You Building in A Boomtown?
Are you are a builder, a construction company, or property manager currently building in a Boomtown? North Dakota, South Dakota and Montana are currently expanding in many areas. There is vast industrialization that is growing exponentially, and it requires a huge demand for building materials to construct homes and buildings for the ever-increasing expansion of these towns. Blind Wholesaler can fulfill your large order for blinds, shades and shutters at a price point at which everyone will be pleased.
Discounted Blinds At Wholesale Prices
If you are a home builder, decor retailer, property manager, or construction company we can help with your building project by providing blinds, shades, and shutters at discounted wholesale prices from top brand window coverings companies. We can give you a cost conscious bid focused on providing low price and high quality. We off bulk contract pricing for any project including property managers, government facilities, schools, hotels, restaurant chains, or general contractors. Blind Wholesaler can offer top brands at discounted pricing without sacrificing quality. We also offer drop shipping to anywhere in the U.S.
Save Up To 50% – Order Wholesale
We understand the budget challenges faced by the commercial housing and construction markets and we have unbeatable wholesale solutions for blinds, shades, and shutters. Our knowledgeable sales staff is here to take on your bids, and point you in the right direction. Call Blind Wholesaler today and let us help you get your next building project started.