Commercial Window Treatments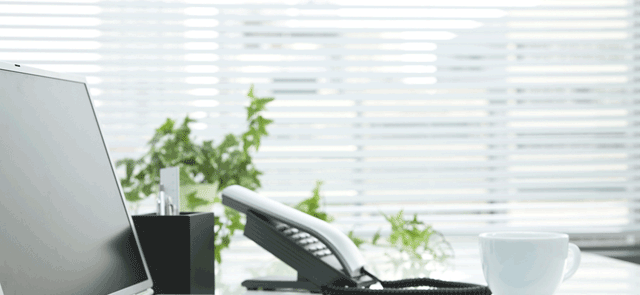 Commercial window treatments are essential with the heat in Las Vegas. Blind Wholesaler has the commercial blinds, shades, shutters, or window tint your business needs. Blinds can be custom designed to fit any type of window for any commercial and residential location. If you are in need of a new commercial window treatment design, then contact us today for a service consultation. We have many advantages that quickly separate us from our competition.
Installation Guarantee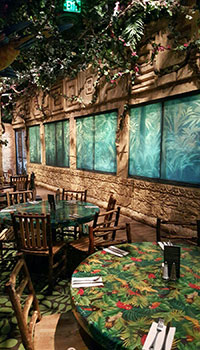 We provide an installation guarantee for each of our products. This provides peace of mind to all of our customers that they do not need to worry about improper installation. Warranties are provided for every window treatment we offer. We pride ourselves on the craftsmanship and installation results. Contact us today for more information about our warranties and installation guarantee.
Free Estimates
If you want to have new treatments for your windows, then contact us to get a free estimate. At Blind Wholesaler, we offer a free estimate to all our customers for their convenience. The estimate will include the total cost of your product selection and labor for your commercial window treatment installation.
Window Measuring
Measurements for all your windows will be taken by us or provided by you. This is to ensure the fit for your commercial window treatment design. If proper measurements are not taken, then your blinds will not be made to the correct size. This can lead to wear and tear or leakage of light once your blinds have been closed. We will use the measurements of your windows when preparing your estimate.
Top Brands
We sell blinds and window treatments from top brand names. Brands of window treatments we provide include Hunter Douglas, Graber, Comfortex, Phifer Solar Screens, and Nornan Shutters. Customers can choose from horizontal blinds, vertical blinds, and a standard window shade. Customers can choose the style and color of blind that will match their home or building.
Window Treatment Benefits
A commercial window treatment installation offers customers many benefits. One big benefit of window treatments is that a home or building will see a reduction in heat loss. Blinds that are installed on every window will provide privacy. Blinds can easily be opened or closed to block the intense Las Vegas sunlight or to provide you with needed privacy. Another benefit is that the interior of a space can be blocked by closing blinds during nighttime.
Customers will also see a reduction in energy bills. Blinds will reflect sunlight that will keep your room cooler and reduce the use of an air conditioner. Glare from the sun is also eliminated. A business with a number of employees will benefit from a cooler space and reduced glare.
Contact Us Today
For commercial window treatments in Las Vegas, contact Blind Wholesaler today. We have many options to fit your unique business needs. Whether you run a restaurant or a retail store, we have the blinds you need.