Home Theater Integration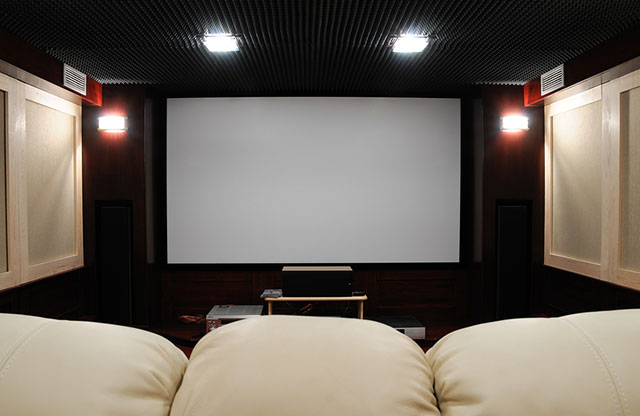 Blind Wholesaler combines top quality home automation and home theater integration services paired with professional support and installation. Our custom home automation systems blend with the unique environment and architecture of your home to deliver convenience and simplicity with limitless possibilities. We provide comprehensive solutions that take advantage of the latest technologies to make life easier and provide security for our clients.
Experience True Home Theater
Your entire family will enjoy a true theater experience from the comfort of their home. As the leading Denver audio video installer, we completely customize your home theater experience to integrate with with your home and match your personal preferences. An incredibly easy to use home automation solution puts the finishing touch on any custom theater from Blind Wholesaler.
One Click Home Automation
Your integrated home theater will allow you to indulge in luxury with one touch. Using one button, your lights dim, shades close, the flat-screen TV turns on and you relax as your favorite movie begins. Listen to jazz CDs while you read in the den, the kids play video games in the media room, and your spouse listens to the radio on the terrace. Control your music from any room in the home – there's no need to walk to the stereo to choose a component, select CDs, change tracks or adjust volume. You can control security cameras and watch what's going on around the house on your control touch panel. Monitor your front door, watch the kids by the swimming pool, or check on the baby napping in the nursery. For home automation and home theater integration, Blind Wholesaler has you covered.