Baby Proof Window Treatments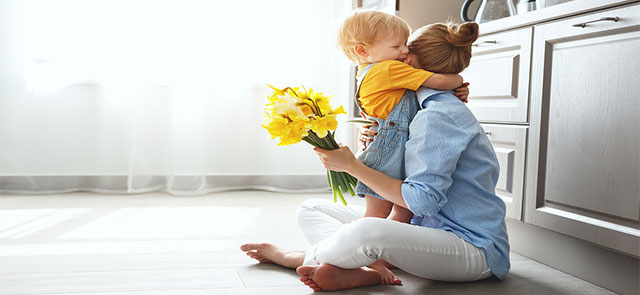 Keep your little ones safe with baby proof window treatments from Blind Wholesaler in Las Vegas, Nevada. We have a variety of options to make sure that your window treatments not only look great but are baby proof as well.
An Overlooked Safety Hazard
There's a lot to think about with a baby in the home: making sure the baby is fed and happy, making sure baby's needs are met, and keeping the baby safe. One safety measure that often gets overlooked is window covering safety.
Tips For Window Covering Safety
Too many accidents occur when cords are in reach of babies, toddlers, and young children. Fortunately, there are ways you can keep your precious ones safe around windows. Here are some tips:
Keep crib and beds away from windows.
Anchor window treatment cords out of reach.
Cut the loop on cords and install a safety tassel on each end.
Use a blind cord wrap to keep the cord tucked away.
Install cordless blinds and window treatments.
Cut The Cord & The Clutter
At Blind Wholesaler, we offer products that not only look beautiful, but they'll keep your child safe. If you want stylish window coverings that give any window a clean, uncluttered look but are still safe for children, we've got you covered, or rather, we've got your windows covered.
Baby Proof Treatment Options
With our cordless window treatments, you won't have the hassle of worrying about keeping cords out of the reach of your child. We have a variety of cordless options, including:
Our cordless window coverings provide a versatility and elegance that would look and work great in any home. With our large selection of styles, materials, colors, and sizes, you'll be sure to find baby proof shades you love.
Blind Wholesaler For Kid Safe Window Coverings
If you're babyproofing your window treatments, you don't need to visit a big-box store, search the classifieds, or order online to get a great deal on child-safe window coverings. At Blind Wholesaler, we've got beautiful coverings for prices that can't be beaten right here in Las Vegas. Contact us today to schedule your in-home estimate today.