The Best Window Coverings for Las Vegas Heat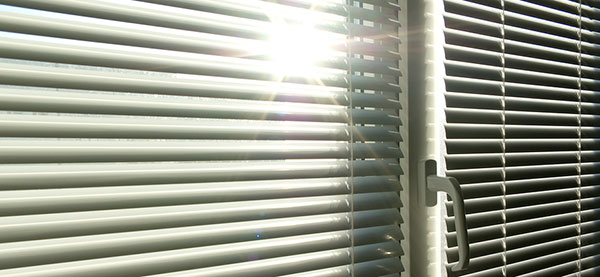 At Blind Wholesaler, in Las Vegas, Nevada, we can help you choose window covers that best fit your budget and décor while also blocking the incoming heat of the hot desert sun. If you need help selecting the right window shades or blinds for your home to help with heat reduction or energy efficiency, Blind Wholesaler can help.
Blinds Block Heat
Window blinds are an efficient way to help reduce the amount of heat coming in through the windows of your home, and thus, saving you money on your energy costs each month. When blinds are entirely drawn, and the slats are turned to block the sun, light and heat will be reflected, which reduces the amount of heat that is directly coming into your home. On days with constant sun and no clouds, the energy savings can be substantial. Keeping heat from entering your home means your air conditioner won't be used as much, which means direct savings in your pocketbook. Our window blind experts at Blind Wholesaler are happy to talk to you about various energy-saving blind options, such as:
Vertical
Horizontal
Aluminum
Vinyl
Motorized
And Many More
Shades Reduce Heat & Save Energy
Interior and exterior shades can help reduce the heat that enters your home. They're great for filtering out the UV rays that enter your space. In addition, they're good at blocking the sun's rays that are often responsible for fading out carpeting, walls, furniture, and other items that are in the direct line of the sun each day. Installing shades that help to keep out the heat will save you on your energy bill each month. Blind Wholesalers has a wide variety of interior and exterior window shades to choose from, including:
Motorized
Solar
Blackout
Roller
Drop
Honeycomb
Woven
We're Here To Help You Save On Energy Costs
If you're interested in the best window treatments for the Las Vegas heat, Blind Wholesaler is always ready to help you make the right choice for your home, your windows, and your energy budget. Give us a call today and let's get started.