Caring For Blinds, Shutters & Shades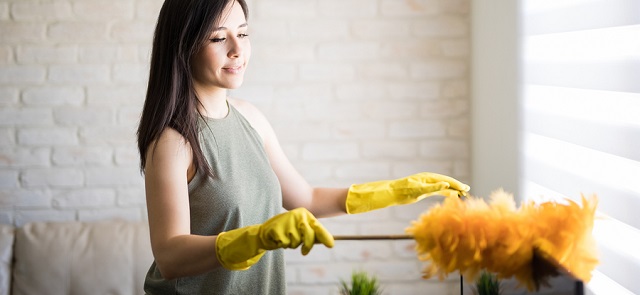 Do your window treatments look as good as they did the day they were installed? For many of us, the answer is "no."
At Blind Wholesaler in Las Vegas, NV, we're here to help with a few simple tips on caring for blinds, shutters, and shades.
What Makes Your Blinds Dirty?
Sometimes the things that make our window covering dirty are obvious. Paw prints, little hands, spills, and dirt can all accumulate very quickly in a busy home. Other, less visible grime can include dust, pet dander, and pollen collected as air is filtered in from outside.
Preventing The Mess
Prevention is key to keeping your window coverings clean. There are some things you can do to prevent dirt and dust collection on your blinds, shades, and shutters. Make window treatment care a part of your regular chore routine to keep them looking new.
Rubbing metal, wood, or vinyl blinds with a fabric softener sheet can keep dust from collecting on them as quickly. Keep treatments clear of glass cleaning products to avoid unnecessary stains. Also, how about coaxing unwelcome insects away from the shutters before dispatching that rolled up magazine?
Simple Tips For Cleaning & Care
You want your window shades to attract attention because they're stylish, not because they're dirty. Cleaning fabric coverings is a different process from cleaning plantation shutters made of wood. Should you use water? What about the vacuum? Care varies and can be a bit confusing if you own different types.
How To Clean Blinds
Dust or vacuum mini blinds and vertical blinds gently with a brush attachment.
Fabric blinds may need an extra spot clean with mild detergent and water.
Dust, vacuum or deep clean wood blinds with oil soap or wood cleaner.
To deep clean Metal and vinyl blinds, use an ammonia and water mixture.
Cleaning faux wood blinds is easy. Try a little dusting spray.
How To Clean Shades
Bamboo shades clean up with soap and water, use as little water as possible.
Gently brush or dust your paper shades.
For vinyl shades, a sponge with soap and water will do the trick.
Gently vacuum fabric shades with the brush attachment, then steam.
Using a blow dryer on the cool setting thoroughly cleans out honeycomb shades.
How To Clean Shutters
Natural wood shutters only require a routine dusting. Deep clean with products for wood.
A brush dipped in detergent and water, and a dry cotton cloth will clean up your painted wood shutters in no time.
Prevent Damage While You Clean
Getting your window treatments to look new also means preventing damage while cleaning. Be careful not to use regular soap on natural wood. If you need more than a quick dusting or vacuuming, cleaning products made for wood are your best bet.
Don't touch your window treatments with the vacuum's brush attachment. Instead, try to leave some space between your machine and your treatments. Be gentle when dusting and spot cleaning. Vigorously rubbing in the same spot or a heavy hand can warp fabrics and crease metal.
Avoid using carpet cleaner or bleach. Not sure if your cleaning product is safe for fabric, wood or faux wood? Spot test.
Why Not Try Easy To Clean Treatments?
You can make things easier on yourself by choosing easy to clean window coverings. Unlike fabric or aluminum which can stain or crease over time, these treatments clean up in a jiffy and continue to look stunning with only simple, routine care.
Easy clean blinds and shutters in vinyl and composite or faux wood are great options that we carry in a wide variety of colors and finishes. A periodic dusting or vacuuming is all that is needed to keep them looking great.
Pleated cellular shades and honeycomb shades just need a good vacuuming now and again. These low maintenance window coverings are naturally anti-static and dust repelling. Roller shades, whether traditional or automated, require the same, easy care.
Beautiful Window Coverings In Las Vegas
At Blind Wholesaler of Las Vegas, NV, we want to help you dress your windows in coverings that will look great with minimal time spent scrubbing, soaking or cleaning. Contact us today to learn more about caring for window blinds, shutters, and shades.