Custom Home Shutters, Shades & Blinds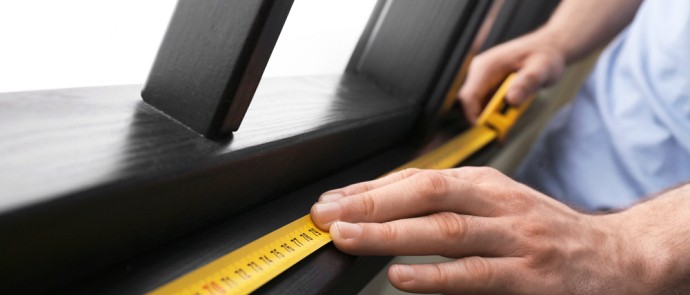 Blind Wholesaler in Las Vegas, Nevada sells a wide variety of custom home shutters, shades, and blinds. Our window treatments do more than control light and create privacy. They complete new homes by adding texture and color, making them warm and inviting.
We carry a wide range of window treatments that work especially well for newly constructed custom homes, remodeled homes, model homes, and home staging.
Window Treatments For Your Custom Home
The first thing to consider when picking out window treatments is the window's function. For a sliding window that you'll be using a lot, you need blinds that will give you plenty of visibility and full access to the window.
A focal window that doesn't open can take any treatment that fits its scale, like woven shades for large windows or custom shutters for narrower windows.
Set The Tone
Window coverings should also mix with the tone of the room and how it's used. For example, kitchen windows need treatments that are easy to clean in case of cooking mishaps. Custom fabric shades work well in bedrooms because they filter morning sunlight, and their softness enhances the calming atmosphere of the room.
Variety Is A-OK
One more thing to keep in mind, for home remodels especially, is that all of your window treatments don't have to match. If you want plantation shutters in your kitchen and bamboo blinds in your home office, go for it.
Unique window treatments will give each room a punch of visual interest, and variety will give your whole home a custom look.
Additional Tips For Model Homes
When staging a home, you should invest in window treatments that are basic and not too fussy. You want buyers to focus on the fantastic view or room layout, not necessarily the window blinds. Several custom blind styles will work well along with compact shade options, like roller or Roman shades.
Customization That Comes To You
The biggest reason why homeowners love buying from us is the fact that we offer wholesale prices directly to you. We'll bring samples of all of our residential and commercial-grade window coverings to your home so you can see exactly what they will look like.
We'll also take measurements to calculate your free estimate and ensure your new shades, shutters, or blinds will fit perfectly.
Schedule Your In-Home Estimate Today
Are you looking for blinds, shutters, and shades to complete your new custom home? Contact us at Blind Wholesaler today to schedule your free in-home estimate.