Five Reasons To Automate Your Blinds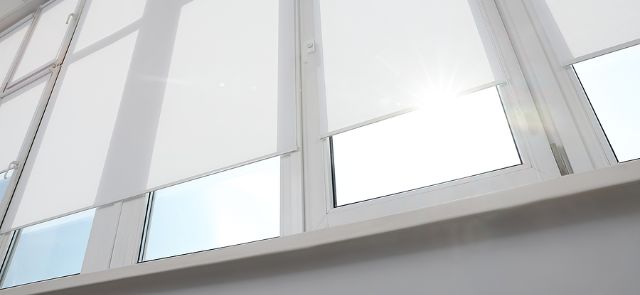 For homeowners who want to block light or protect privacy, window blinds are a popular choice. In addition to being aesthetically pleasing, they are low-maintenance and quite long-lasting. However, you can do more with your window treatments. Smart or automated blinds are relatively easy ways to modernize your home, saving you time, energy, and money.
5 Great Reasons To Automate Your Blinds
Convenience
Improved Security
Energy Saving
UV Protection Of Furniture
Aesthetic Appeal
1. Enjoy A More Convenient Lifestyle
If you have high or vaulted ceilings in any of your rooms or offices, you'll want to enjoy the bright lighting at different times of the day. As the sun tracks east to west, you may want to adjust for your interior needs. Oddly-shaped and higher-placed windows benefit from shade and they would be super-convenient for you in your home or business. Also, furniture placement in the room would not be restricted by partially obstructed window coverings. Our electric blind installation option can solve that problem.
2. Improved Security With Automation
When blinds are effortless to open, close, lower, and raise, property owners report that they use the full functions more often. This includes lowering and closing them at sunset, as part of their routine in securing their property. Feel more confident that anyone, including kids and the elderly, can benefit from home automation of blinds, therefore developing consistent habits around security with help from the timer feature.
3. Automate and Save Energy
Find your optimal balance between light and shade for comfort and productivity with the right blinds for work or home. Electric blinds make it easy to adjust to comfortable temperatures as the sun begins to warm the building. When it's effortless to control the indoor temperature with window shades, you can better control how much you use your air conditioning or heating system. Ask us how you can set the blinds to adjust daily at the same time to gain energy and cost-savings results.
4. UV Protection Of Furniture
Protect your investment in furnishings from the powerful ultraviolet (UV) rays of the sun. Over time, with continuous exposure to harsh sunlight, your flooring or furniture may become unevenly discolored as if bleached. The flooring may suffer the same fate, but the ease of use of electric blinds can reduce the chances of this damage.
5. Aesthetics Are Appealing
We offer electric blinds in several colors that will complement your décor. Choose from plantation or traditional shutters. Our design team can recommend electric blinds in several materials and will advise you when they meet you for measurements.
Contact Us For A Free Estimate
At Blind Wholesaler in Las Vegas, we provide elegant window coverings at wholesale prices. We are experts at installing high-quality electric blinds for your windows in any shape or size Call us to find out more about matching home automation with beauty. Get a free quote today.