Security & Safety In Las Vegas: Window Covering Options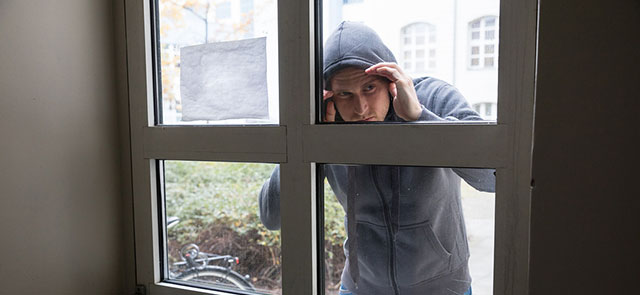 Improving home and office security in Las Vegas can be as simple as upgrading your window coverings with options from Blind Wholesaler. You get all the benefits of the most popular window privacy and security treatments with in-home attention and customized care when you contact us. Keep the bad guys out and prying eyes at bay without sacrificing the look and comfort you value most.
Helping You Improve Home Security
You don't need to install prison-like bars or forsake the sun in order to protect the things and people you value most. Our attractive privacy, blackout, security, and automated options add a more attractive, subtle layer of safety to your windows.
The Protection Of Privacy
Window privacy film, tint, and coverings like blinds, blackout shades, and solar screens can be installed in strategic places and layers in order to keep potential burglars from seeing inside. Why put valuable office and home theater equipment on view for all to see? Privacy shade options make it easy for you to let the light you want in and the spies you don't out.
No One's Home? Automate.
Don't let thieves on the lookout get to know your daily routines or catch you unaware on vacation. Install automated blinds or shutters. We can professionally install your motorized window treatments and hook them up to your smart home systems. Then, making it look like someone is home or at work can be as simple as a few taps on your smart device.
Preventing Injury & Property Damage
Security window film is a valuable safety tool on many levels. Besides making it harder to look inside of your building or property, it can keep shattered glass to a minimum. In the case of an attempted break-in, storm or accidental break, you don't have to worry about injury and clean up associated with broken window debris.
Customized Window Security
Privacy roller shades, window privacy film, or smart home window automation… which should you choose? We can help you pick window coverings that improve both privacy and security specific to your home or office. We can also customize your choices to fit each window perfectly for maximum safety and provide professional installation.
Improve Home Security & Privacy In Nevada
Don't neglect windows when planning for home or business security. At Blind Wholesaler, we have the window treatment options you need at the wholesale prices you want and customer service beyond your expectations. Contact our Las Vegas warehouse today to schedule an on-site consultation and improve your peace of mind.