7 Ways To Use Roller Shades To Create A Modern Design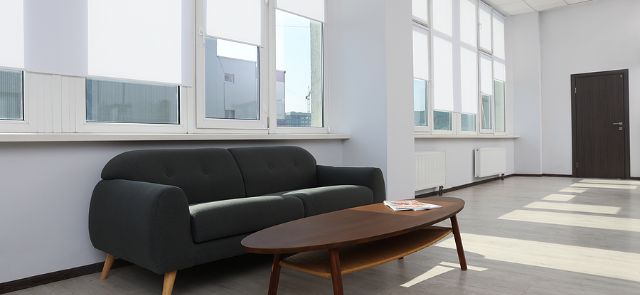 Are you trying to decide which type of window treatment would best complement your modern home? Roller shades can add a clean, streamlined look. Here are seven tips from Blind Wholesaler for maximizing these shades' potential.
1. Select The Right Color
Various shades, from bright colors to neutrals, can complement modern design. The color you choose for your roller shades will be determined by your personal preferences and what you want your home to reflect. A neutral color may work better if you prefer your window treatments to fade into the background, creating surroundings that feel like a calm oasis. If you prefer more originality, bold, dynamic colors can energize a room and provide contemporary intrigue to spaces.
Neutral Colors Compliment A Calm, Spa-Like Environment
Bright Pops Of Color Energize & Provide A Contemporary Edge
Your Personal Design Preferences Dictate Color
2. Mount Shades Inside The Window Frame
A jamb mount, or inside mount, is when a bracket is installed with screws projecting into the vertical frames of a window. When you mount shades inside the frame, you create a sleek, modern look, allowing the shade to hang flush with the wall.
3. Choose A Discreet Reverse Roll
With a reverse roll, the shade fabric rolls over the roller tube, hiding it along with the hardware, offering a clean, modern look. Hiding the mechanism on electric roller shades is a choice many find more attractive—the sleekness provides a streamlined look that won't distract from your decor.
4. Use Light-Filtering Options For More Control
Light-filtering roller shades block some light while still letting a bit in, avoiding the total opaqueness of blackout shades. This muted light filtration lets in enough light to prevent a room from getting too dreary but not as much as a transparent window covering.
5. Transparent Shades Allow Sun-Drenched Cheer
Modern design tends to favor wide open spaces like great rooms or combined kitchen and dining areas that benefit from lofty, luminous light filtration. Choosing transparent shades provides a thin veil of privacy while letting most light in.
6. Automated Shades Offer Modern Convenience
Automated electric shades can add unfussy technology and a bit of luxury to a modern design aesthetic. Pressing a simple button to control your blinds is the most efficient way to control light and privacy.
7. Stay True To Your Tastes While Following Trends
Although contemporary styles are trendy, don't purchase your roller shades or other window treatments based solely on what's on trend. You can have an updated, modern home while still prioritizing fabrics and styles that make you feel joyful and comfortable.
Get the Modern Design You're Looking for Today
If you're in the Las Vegas, NV, area and interested in the modern update that roller shades can offer, Blind Wholesaler can help you choose the best option. Give us a call or browse our site today.