How Shutters Benefit Commercial Spaces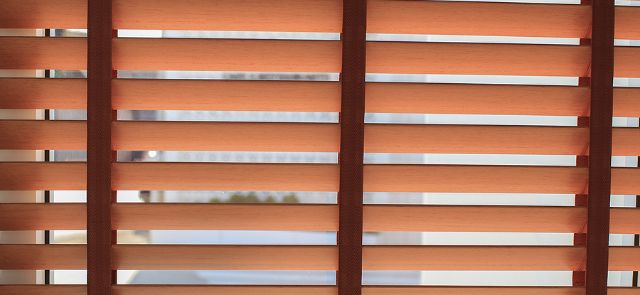 If you're looking for window treatments for your business, you know that there are many factors to consider—from controlling the light coming into your space to ensuring security when the area is not in use. Despite the overwhelming variety of options on the market, it can be challenging to find the right fit. This may lead you to consider custom shutters that fit your space, brand, and overall look. Blind Wholesaler is here to walk you through the benefits of going with custom options.
Centuries Of Shutter Design Have Led To Advancement
Shutters date back to the Medieval period—possibly even further, depending on who you ask and how they define them. Either way, it's safe to say that shutters have been in use for centuries and have only gotten better over time. All that history means a lot of time to perfect them for modern businesses, to offer security, aesthetics, and flexibility.
Modern Businesses Need Aesthetic Enhancement
You want your business to look great—your employees and customers will both enjoy coming to a beautiful location that's well-kept. If the first look at your company property shows that you take care of it, it helps make a lasting impression of professionalism. Shutters can be a big part of the aesthetic enhancement that improves the value of your business in the eyes of others.
Custom Shutters Are Energy-Efficient Choices
Another good reason to choose custom shutters is that they're an energy-efficient choice. There's no reason to pay high energy bills when you can reduce your costs by raising and lowering your shutters through the convenience of commercial automation. This can result in more comfort and more considerable savings for your business.
Raise Or Lower As Needed
Reduce Heating & Cooling Costs
Keep The Temperature More Stable
Boost Employee Morale Through Natural Light Control
Having natural light control can be an excellent way to boost the morale of your employees. Exposure to natural light has been shown to improve overall health, energy levels, and productivity. Just as you can use your shutters to let plenty of light in, it's also easy to lower them if the sun is causing reflections or glare for specific locations throughout your space.
Consider Commercial Shutters For Integrated Security
Security matters for your business, especially when you're closed for the day, and no one is around. Not only are shutters durable and an excellent choice for brand alignment and your commercial automation goals, but they work very well for integrated security measures that make break-ins less likely.
Choose Our Quality Custom Shutters Today
When you want an energy-efficient solution that offers integrated security for your Las Vegas, NV, business, choose custom shutters from Blind Wholesaler. Commercial shutters that are specifically designed for your needs will give you natural light control, commercial automation options, and aesthetic enhancement that your customers and employees will love.