Are Shutters Worth The Cost?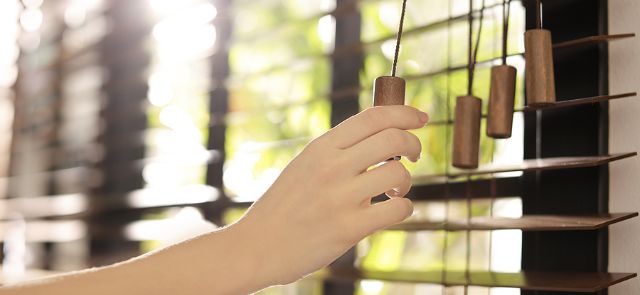 They're a must-have in any traditional style home and a beautiful upgrade when you're planning to remodel, but are shutters really worth the cost? When shopping for window coverings in Las Vegas, the most popular options are going to be blinds, shades, and shutters. At Blind Wholesaler, we've put together 6 simple reasons to consider the latter option.
A Durable Window Treatment
So Many Styles To Choose From
Window Coverings That Last
If you're outfitting a rental home or are a family on a budget, you may be leaning towards the economy of aluminum blinds or fabric shades. Depending on the wear and tear potential, opting for shutters may actually save you in the long run. When's the last time you had to replace a bent slat or a missing push rod on a set of plantation shutters?
Stains, kinks, moth-eaten holes — you don't have to worry about damages like these. That means less money is wasted on repurchases and replacements.
Simple Care & Cleaning
An occasional wipe down with a dust cloth is all it really takes to maintain window shutters. During spring-cleaning, when you're ready to sell your home, or between tenants, you may want to deep clean with a little furniture polish or diluted detergent, depending on the material. You don't need to lug out the vacuum, hand wash and rinse, or worry about bending the slats as you work.
The easier your window coverings are to clean, the more often they'll be cleaned. Your allergies will thank you, and the dust bunnies won't.
A Style For Every Decor
From material to installation to finish, there are so many stylish options when you choose window shutters. You can choose real or faux wood to warm up a space and give it a more traditional feel. Or, choose white and brighten up a modern or contemporary room. For a more personal touch, try painted shutters to accent your unique decor.
Aside from looks, the material you choose can complement where you hang these treatments — wood in the study, vinyl in the bathroom, faux wood in the game room.
Solid Woods — Basswood, Poplar, Alder, Maple, Pine, Cherry & Oak
Faux Wood — Durable, easy to maintain, many colors available, and energy-efficient.
Composite — Energy-efficient, low-maintenance, and resistant to warping.
Vinyl Or PVC — Affordable, energy-efficient, and resistant to moisture and heat.
A Variety Of Installations — Cafe, louvered, plantation, bi-fold, tier on tier, arched.
Save On Your Energy Bills
Unlike window treatments that are hung in front of your windows, shutters are installed flush against your window frame. That means that the insulation of your closed slats traps hot air in the summer and cold air in the winter.
Worried your measurements will be a little off? We can install custom shutters for a perfect fit, no matter the size or shape of your window or doorway.
More Light & More Privacy
Because of the way window shutters are installed, there's no need for extra blackout curtains or drapes to keep unwanted light from getting in. When you work a Vegas graveyard shift, you know that every little crack and crevice between or around blinds or shades makes a difference.
When it's time to get up, you can tilt the louvers to let light in without giving access to nosy neighbors or passers-by.
Shutters Add Wow To Any Home
Just like a kitchen or bathroom remodel, upgrading to plantation shutters is one home improvement that can end up paying you back when it's time to sell. They increase your curb appeal, and add a touch of luxury home-buyers are sure to remember.
Get Window Shutters In Las Vegas
Get the most out of your windows with an investment in high-quality, made-for-you custom shutters from Blind Wholesaler in Las Vegas. Contact us today for an in-home consultation. We'll bring your options to you so you can really picture how your new window treatments will look in your house.