Solar Screens Vs. Window Tint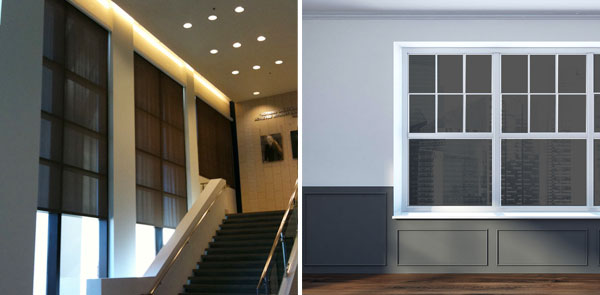 If you're comparing solar screens vs. window tint for your home, trust the experts at Blind Wholesaler in Las Vegas, Nevada to help you choose the right window treatments for you. Both solar screens and home window tint are methods to increase your comfort and help reduce energy costs.
We've written this brief guide to help you better understand the advantages and differences of each option.
What Are Solar Screens?
Solar screens, also known as solar shades, are made of gray or black fabric-based mesh and can be mounted inside or outside of the home. The denser the mesh is, the higher level of privacy it offers. Though, it also obstructs more of your view outside. Exterior window screens weather over time and requires regular cleaning to help them last.
Raise & Lower Screens To Control The Amount Of Heat/Light
Remove Interior Screens To Reduce Heating Bills In Winter
A Range Of Opacities Is Available
They're Economical
Home Window Tint
Window tints for the home are thin films of polyester and metal that bond to the interior side of your windows. This film diffuses light rays entering your house, similar to a pair of sunglasses. The more reflective the film, the more privacy it offers. Highly reflective window tints create a mirror effect for your exterior instead of the solid color solar screens create.
Prevent Bleaching/Fading Of Furniture & Decor
No Special Maintenance Required
Come In A Variety Of Colors
Crystal Clear Views Outside
Energy Efficiency With Window Coverings
Solar screens and window tints offer similar levels of energy efficiency but do so in different ways that come with their own limitations. You should weigh these limitations as well as their advantages when choosing which one to install on your windows.
Block Light With Solar Screens
Solar screens block all light — UV, visible, and infrared (aka heat) — while letting some slip through the holes in the mesh. Dense meshes offer the most UV and heat protection, but they also make the inside of your house darker. Your energy savings could end up being a trade-off between your cooling and electricity bills since you'll need to use more interior lights.
Tints To Prevent UV Damage
Window tints boast about their ability to block UV light (up to 99%), but that isn't the part of the spectrum that contributes to heat. The most reflective varieties offer the most heat protection by blocking all light, but then you encounter the same limitations that solar screens have. People have also reported tints making their windows warmer to the touch. Some of that heat will radiate into the room rather than back outside.
Get Your Quote Today
If you're interested in our window tints or solar screens, contact us at Blind Wholesaler in Las Vegas today to schedule your free in-home quote. Our staff will bring samples of the window coverings we sell so you can see what they will look like on your windows. We're happy to answer any questions you might have and help you decide which is best for your home and budget.