Upgrade Your Office Windows With Shutters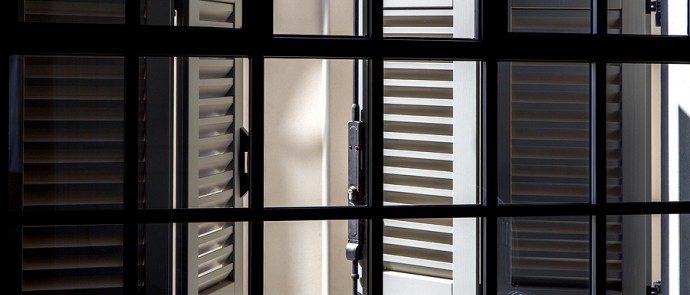 Blind Wholesaler in Las Vegas, Nevada, can help you upgrade your office windows with beautiful, high-quality shutters. The right office window treatments help you create an inviting place for your clientele. You also want something easy for you and your employees to operate and maintain.
Shutters offer timeless style with unmatched durability and ease of use. With our extensive selection, variety of customization options, and factory-direct prices, Blind Wholesaler is your one-stop destination for office shutters.
Benefits Of Shutters
Shutters are a smart choice for new businesses. They are a permanent addition to your windows that you don't need to worry about replacing every few years. For an existing business, shutters create a beautiful, upscale look for less money that won't fade over time. If you're still skeptical, here are some practical benefits of installing shutters in your office:
Easily adjust shutters to control light, glare, and privacy.
They provide an extra layer of insulation, which translates to savings on your heating and cooling bills.
With regular wiping, they minimize dust and allergens to keep your workplace clean and healthy.
There are no strings or cords — a plus for home offices and businesses that serve children and families.
Shutters block out more light than most other window coverings to protect furniture and equipment from UV rays.
Hinged shutters allow full access to the window when needed.
Highlights From Our Catalog
Many of our shutters can be ordered in custom sizes, offering a unique treatment for your office's statement windows. Have a limited budget? Ask about our economy shutters to get the most value out of your dollar.
Contact Us Today To Get Started
Want quality commercial shutters from the best source in Las Vegas? Contact us today and ask about free measuring and on-site estimates. Our experts bring samples of all of our products so you can see exactly how your new commercial window shutters will look in your space. Once you've found the perfect window coverings for your office, we'll help complete your order and schedule professional, fuss-free installation.