Window Shades Vs. Shutters – The Pros & Cons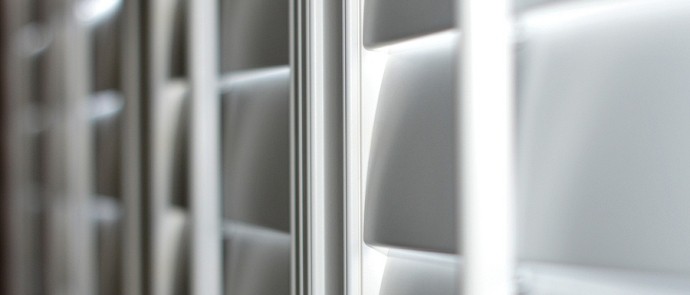 At Blind Wholesaler in Las Vegas, Nevada, we can take the confusion and guesswork out of choosing between shades or shutters for your home or business. Choosing the right option for your windows might seem a little overwhelming when you first start doing your research. With our help, shopping for the best window treatments can be a pleasure.
How To Choose Window Coverings
There are so many types of window coverings for you to choose from. The options can seem endless. From blinds to shades to shutters, you'll want to weigh the pros and cons and decide on goals for each intended space. Are you looking to freshen up the style of a room, or create a more energy-efficient home? We can help you pick window treatments that look great and perform flawlessly.
Shades Vs. Shutters
We offer a variety of customization options and can do the measuring and installation work for you. So whichever option you choose, you will get a look that matches your home and a perfect fit. Our wholesale pricing makes sure we have an option to fit your budget, too – whether you have your eye on shades or shutters. Choose shutters to let in lots of our year-round Las Vegas sunshine or shades to filter that light in more energy-efficient ways.
A few more reasons to choose window shutters:
Timeless, Elegant Style
Long-Lasting Materials & Constructions
A Variety Of Styles To Choose From
Easy Maintenance
Simple To Clean
A few more reasons to choose window shades:
Several Fabric Choices To Match Your Home Decor
Excellent Privacy & Light Balance
Can Reduce Heat Loss & Offer Energy Savings
Incredibly Durable & Longlasting
Can Be Used To Black Out Windows
Popular Window Shade & Shutters Options
At Blind Wholesaler, we have several choices for both shades and shutters for you to choose from. So you don't have to sacrifice your ideal materials or customization options in order to get your windows covered affordably.
Shades we offer include:
Shutters we offer include:
Quality Shades & Shutters In Las Vegas
At Blind Wholesaler in Las Vegas, Nevada, we want to help you decide on the right treatment for your windows. Our in-home consultation will put the power of the decisions in your hands while guiding you through the entire process. We come to you so you can see how your new shutters or shades will look in your unique home or business. Contact us today to schedule your consultation.