Window Treatments For A More Energy Efficient Home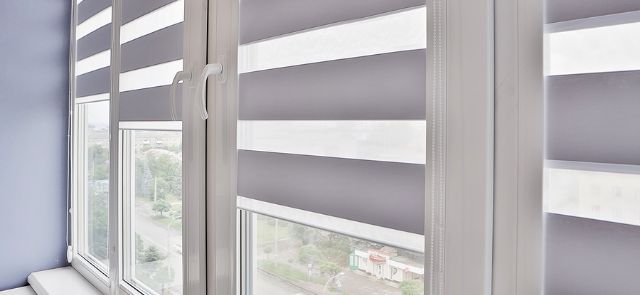 Energy-efficient window coverings are a great way to deal with the temperature extremes experienced in Las Vegas. According to the Department of Energy (DOE), you could be throwing 30% of your heating energy out the window. Similarly, 76% of sunlight entering uncovered windows turns into heat. Blind Wholesaler offers window coverings that prevent energy loss, keep your home comfortable, and reduce your energy bills.
How Much Can You Save With the Right Window Treatment?
Picking the right window treatment can create a more energy-efficient home or business. Choose the right treatment to maximize your savings and create an appealing look with the help of our industry experts.
Select The Right Style For You
Save energy — and money — by installing the right window treatment in your home. Here are some of the top options for savings and style!
Cellular Shades Provide The Most Savings
Insulated cellular shades have pleats that fold up at the top or bottom. They have multiple air layers captured in a honeycomb design. Cellular shades have the highest R-values, meaning they hold hot or cool air in your home longer. Many property owners love the unique look and energy-saving opportunities, as well as other benefits that come with cellular shades.
In winter, reduce heat loss by 40% (10% heating energy savings).
In summer, reduce heat gain by 60% (20% cooling energy savings).
Increase home comfort, privacy, and resale value.
Blinds Shut Out Unwanted Sun
Window blinds come in vertical (Venetian) or horizontal (louvered) styles. They let in the light and help you regulate indoor temperatures year-round. When completely closed, light-colored blinds reduce heat gain by up to 45%. Some customers choose blinds because you can adjust them to control glare and the amount of light entering a room.
Awnings And Shutters Provide Exterior Protection
According to the DOE, window awnings decrease heat gain by up to 65% for south-facing windows and 77% for west-facing windows. However, many homeowners prefer the look of louvered exterior shutters, which can also block out sunlight and wind, increasing the energy efficiency of your home.
Select Colors That Fit Your Overall Property
Select colors and styles that will fit the overall decor of your property. Whether you want neutral tones that stand the test of time or colors that pop to accentuate your furnishings, you're sure to find just the right fit for your home.
For blinds and shades, you can choose lighter colors to reflect the sunlight and darker colors to absorb it.
Some brands offer dual-colored options so that you can switch them up during cooling and heating seasons.
Color can also impact your energy savings. According to the Department of Energy, medium-colored draperies with plastic backings decrease heat gain by 33%.
Top Provider Of Las Vegas Window Treatments
Blind Wholesaler provides beautiful blinds, shades, and shutters that help regulate temperature year-round. Cellular shades offer the greatest cost savings, but blinds give you more control over how much light to let into your home or business. Our extensive selection of shutters allows you to protect your home from the exterior. Contact us today to choose the right colors and styles of window treatment for your Las Vegas home or business.