Eclipse Solar Shades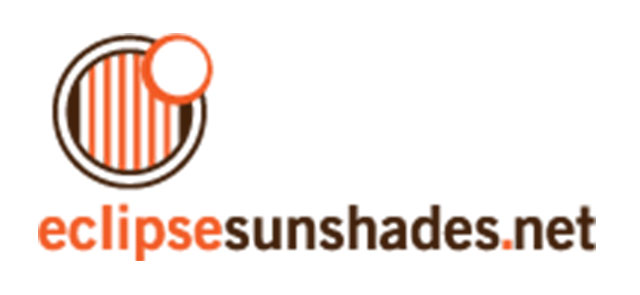 Blind Wholesaler of Las Vegas is an authorized dealer of Eclipse brand Solar Shades. Our knowledgeable sales staff can explain the difference between each of the options from the Eclipse Solar line to help you find the shade that fits your unique needs.
Block the Heat, Keep the Light
Ever think blocking out that hot the sunshine while keeping the light brightening your space was impossible? It's not impossible with Eclipse Solar Shades. These shades effectively block the harmful rays of the sun while still allowing the light to flow through. Reduce energy costs and prevent fading of your interior finishes and furniture without giving up the healing light of the sun.
Customized Eclipse Shade Options
We can order Eclipse shades to fit your exact needs and your specific windows. Options include blackout and privacy shades, motorized shades, color options and roller shades. We measure your windows to ensure you'll get a perfect fit. We also offer professional installations to ensure your shades will operate perfectly. Advantages of choosing Eclipse solar shades include:
Protect your home, furnishings, and flooring from sun damage.
Protect yourself from harmful UV rays.
Customizable sizes to fit any window.
Motorized solar shades available for convenience.
Privacy and blackout options.
Eclipse Solar Shades are interior mounted and allow for flush mount or over the window mounts. You can choose retractable mounts, rollers or motorized for the ultimate in luxury shades.
Save Money With Eclipse
We know that sun can be scorcher sending your utility bills through the roof. Eclipse Solar Shades solves the problem by blocking that glaring heat. Direct sunlight can also be a significant problem in offices and conference rooms causing screen glare and making it difficult to work efficiently. Let Blind Wholesaler solve this problem with Eclipse Solar Shades, which will block out the glare, but not the natural light.
The Eclipse Solar Shade Company
Eclipse Solar Shades are made in the United States. The company boasts state of the art research and development in the production of their shades and stands by their quality. We are proud to be an authorized dealer and installer of these shades. These shades will be an impressive addition to your interior adding to the comfort and beauty of your space.
Get Eclipse Solar Shades In Las Vegas
You already know Blind Wholesaler as your premier source for quality window products and installations in Las Vegas. If you've been searching for a solar blocking shade, contact us about the Eclipse Solar Shade line today.