Mariak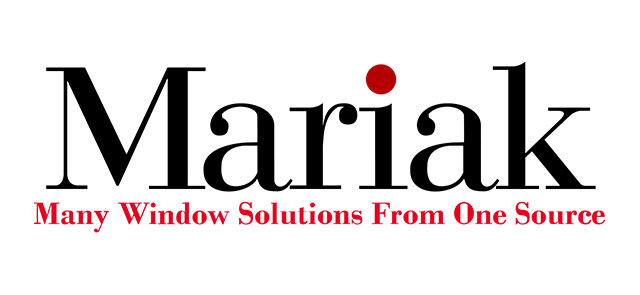 Transform your home or building with versatile Mariak blinds and window coverings now offered at affordable prices through Blind Wholesaler in Las Vegas, Nevada. Mariak has been a leader in the window covering industry for over 30 years and is known for their quality craftsmanship and fast and reliable delivery. Their window coverings feature exceptional durability, fire retardant materials and superior UV protection for your interiors.
Many Solutions To Suit Your Needs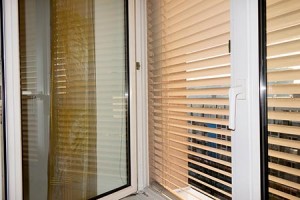 Aluminum Horizontal Blinds ½", 1" & 2"
Automated Window Coverings
Basswood Custom Horizontal Blinds 1", 2" & 2.5"
Basswood Economy Stock Line Horizontal Blinds 2"
Curve Smooth PVC Horizontal Blinds 2"
Fauxwood Custom Horizontal Blinds 2"
Fauxwood Economy Stock Line Horizontal Blinds 2"
Image Printed Roller Shades
Aluminum Horizontal Blinds
Mariak aluminum blinds offer an economical choice while providing superior stability and reliability. Fabricated out of an aluminum alloy which results in a spring reaction that resists scratches, dents, and bends, they are also moisture resistant. The signature pre-coating acts as a dust-repellent, making cleaning a snap.
Automated Window Coverings
Mariak motorized window coverings let you control the glare and radiated heat and also ensure your privacy with the touch of a button. You can easily adjust hard-to-reach, bulky and heavy blinds or shades with minimal effort. Timer controls allow you to program your window coverings to adjust automatically, reducing energy costs.
Basswood Horizontal Blinds With Custom & Economy Options
Milled from 100% basswood, these beautiful blinds provide classic elegance along with exceptional strength, stability, and durability. These lightweight blinds come in a large selection of paints and stains, and offer many options for operating controls, valance, and arches.
Curved Smooth PVC Horizontal Blinds
These PVC blinds are expertly crafted to provide exceptional strength and stability and feature a crash-resistant safety feature that locks the blind automatically once the lift cords are released. Many different color options are available including Ivory, Light Gray, Off White, and Snow White.
Fauxwood Horizontal Blinds With Custom & Economy Stock Line Options
These blinds feature a wide selection of finishes that are stylish without breaking the bank. They are durable, easy to clean, moisture resistant and will not warp, crack or delaminate. They also come with many options, including stationary arches.
Roller Shades
With Mariak solar roller shades you can control and manage sunlight to increase the beauty of your surroundings and preserve your view while decreasing your heating and air conditioning expenses. They come in a variety of beautiful quality sun control fabrics to perfectly compliment your interior. And the EconoScreen shade provides an eco-friendly option. Mariak also offers unique and elegant image printed roller shades with your own digitally printed logos, images, and graphics.
Superior Quality At Competitive Pricing
Contact Blind Wholesaler in Las Vegas, Nevada today to purchase one of the many excellent choices of Mariak blinds and window coverings.