Window Treatments For Universities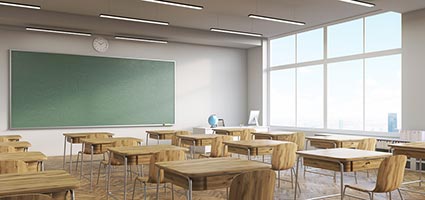 Looking to upgrade the blinds at your University, College or school? Blind Wholesaler in Las Vegas, Nevada can provide stylish and efficient blinds that will ensure your heating and electrical bills are lower when used and that they will also look stylish for your customers. College students are looking for stylish dorm rooms, and blinds are a cost efficient way to show them that you have their best interests at heart.
Window Coverings For Universities
Blind Wholesaler can provide blinds or shades for dorm rooms, classrooms or businesses offices at colleges, universities or any type of school at wholesale prices. We understand that you are focused on providing the best education you can for our future decision makers and we want to ensure that you do this without spending a large amount of money. Blind Wholesaler has been focused on delivering a quality product for over 13 years in the Las Vegas area.
Customization Options
Blind Wholesalers provides customization for whatever your needs are. If you have rooms that are odd sizes or windows that are larger or smaller than the usual size we can assist you in blocking the sun from fading your carpet or ruining your furniture. Our staff will ensure that when installing the blinds that they are installed within an eighth of an inch so that they provide the correct coverage but are still functional.
Materials We Offer
We offer different types of materials for your blinds so they can fit your needs and aesthetics. From metal to bamboo to fabric we offer blinds in a multitude of materials. These blinds do different things based on what you are looking for. Whether you are looking for a blind that blocks the sun and offers an elegant touch to your room to a blind that keeps all the cool air in thus helping save on energy bills.
Contact Us Today For All Window Covering Needs
Whether you need window coverings for a university, college, or any other school setting, Blind Wholesaler in Las Vegas has what you need. Do you need a shade so your preschoolers can go to sleep or do you need a blind that will offer some light while your students are studying? We have all of these needs covered and at wholesale prices so as to not break your budget. Contact us today for a quote and to get started.