Exterior Shades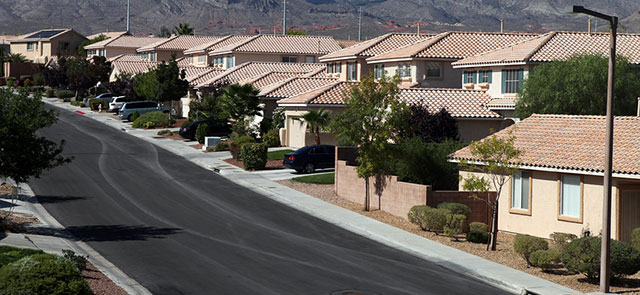 At Blind Wholesaler, we know that buying the right exterior shades for your Las Vegas home or office presents you with several different factors to consider. How much light will the shades let in? How easy will they be to lower and raise? What color and material should they be made from? At Blind Wholesaler, we are dedicated to helping you find the perfect exterior shades and installing them anywhere in the Las Vegas area. We make sure that these shades will meet your needs, match your home, and fit your budget.
Filtering Light From The Outside
One of the most important factors to consider when it comes to buying exterior shades for your home is choosing the correction amount of light filtration. You may not want your exterior shades to block too much sun and be able to still control the amount of sunlight entering your home from your interior shades? You may want a heavier amount of sun blockage in certain parts of the house depending on exposure? In any senario, we can help you choose the right brand of exterior shades for your home.
You can browse through our extensive selection of styles and color choices to find the perfect covering for your space (porch, patio, sunroom, bedrooms, living room, kitchen, etc.) If you have a business needing exterior shades, we are available to help you find the right style for your space and to answer any questions you may have as well. Call us today for a free consultation.
Functionality (Closing & Opening)
While the color of your shades should blend beautifully with the style of your home or business, the functionality of the window coverings should not be overlooked. How often will they be raised and lowered? Will you want them to be manually adjusted or automated? Maybe some will need to be easier to adjust than others and you can choose different products for each use type? We can help you match the right functionality to the right window.
In addition to exterior shades and solar screens we also offer a great selection of shutters, aluminum, and faux wood styles. Each offers you the ability to maintain privacy inside your home or office while allowing natural light to filter in as desired.
Your Budget
You certainly want to find the right exterior shades that offer you a level of functionality for privacy and energy efficiency, but your budget cannot be overlooked.
We understand that you want to buy coverings for all of your windows and stay within a certain budget. As a shade wholesaler, we cut out the expense associated with a middleman retailer in order to pass the savings on to our customers.
There is no better place to shop for exterior shades in Las Vegas. We invite you to take a look at the great selection of styles we offer, and contact us if you have any questions.