Best Window Coverings For French Doors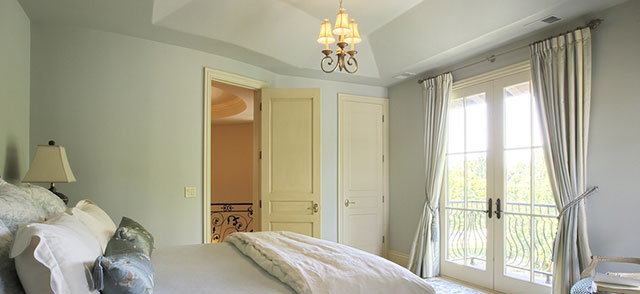 At Blind Wholesalers, we understand the difficulty of shopping for the best window coverings for French doors that match your existing Las Vegas home décor and exact measurements. Whether you're looking for a sophisticated texture, elegant lace,  our patio door, and french door shades are guaranteed to custom fit and sure to match your personally desired style. If you've been searching for the perfect shades to match the elegant style of your french doors, you've come to the right place.
Materials To Match Any Room
From luxurious, elegant window treatments to rustically charming shutters our in-house designers will make choosing your new French door window coverings effortless and fun. We can help you choose which type of treatment would work best based on the amount of light and dark that can make a room feel bright and warm or dark and cool, depending on your preference. Just some of the window covering options you have available for your French doors include:
Custom Fit To Your Doors
Size and measurement of your new French door window treatments require a detail in fitting and installation that is best when left to our professional design and installation experts. We do all the measuring for you and guarantee a perfect fit. Picking French door shades may seem like a simple task, but the reality is if you're shopping with a specific idea or design in mind you might not find it right away. There are many different sizes of French doors and we want to make sure you find the best window coverings for yours. We come to you, offer free estimates and service with prices that can't be beaten.
Get The Best French Door Blinds In Las Vegas
If you're shopping for the best window coverings for French doors in Las Vegas, then contact us at Blind Wholesaler. We're your #1 choice for quality window and door treatment design in the Vegas Valley area. Contact us today to schedule a free estimate.