Blinds Vs. Shades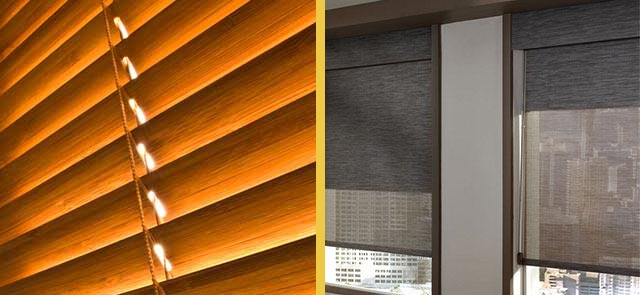 At Blind Wholesaler in Las Vegas, we're here to help make your blinds vs. shades window covering choice a little easier. Whether you're decorating a new home or moving into a new-to-you home, you need window coverings that compliment your lifestyle. Here are a few things to consider when weighing our window blind and shade options against one another.
Why Choose Blinds?
Have you noticed that most homes that come with window coverings installed are usually outfitted with blinds? Whether it's aluminum mini blinds or wood blinds, they always work in virtually the same way. Vertical or horizontal slats are opened or closed to let in the light. Just some of our popular window blind options include:
While it's hard to get both privacy and light at the same time with blinds, you have complete control over how much light comes into your space. Blinds are also a durable, easy to clean choice for those with children or pets. Choose aluminum for economy or from warm wood or faux wood for a classy look. Vertical blinds are the quintessential choice for convenient sliding glass door coverings.
Considering Shades For Your Home
With shades, you get less control over how much light comes in, but you do get privacy. So, if you're looking to keep light out this might be your best bet. They are harder to clean and unless you get something sturdy like bamboo, they aren't as hardy as blinds. Fabric shades, on the other hand, do offer custom options galore. The weight and color choice of your fabrics are up to you and easy to match to your current home or business decor. A few of our more popular window shade options include:
Shades have the bonus of coming in insulated versions and are usually cordless for pet and child safety. This makes them very easy to operate for people with flexibility and dexterity loss in the hands. There's nothing for you to twist or untangle when you choose shades.
Customized Blinds & Shades
If you're still undecided about whether blinds or shades would work best for you, why not consider a customized style. We can help you get just the look and amount of light you want.
Your Las Vegas Window Treatment Pros
At Blind Wholesaler, we do everything we can to make the blinds vs. shades decision easy for you. Our experienced designers meet with you in-home with samples and swatches to make sure you get the look that's right for you and your home or business. Call us today to schedule your design consultation.