Why Choose Motorized Solar Shades For LEED Buildings?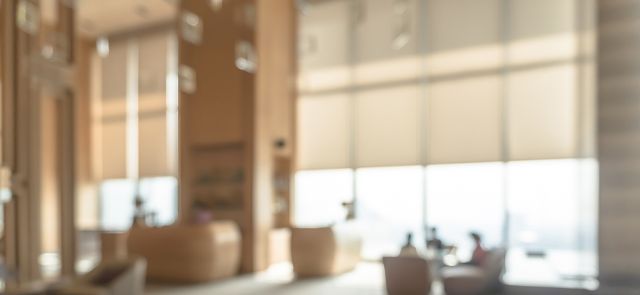 At Blind Wholesaler, in Las Vegas, we help buildings gain LEED certification by installing motorized solar shades. We work with new commercial and private construction to help owners in the local valley create more energy-efficient spaces that improve sustainability.
What Is A LEED-Certified Building?
Leadership in Energy and Environmental Design (LEED) is an international designation used to certify green buildings, including rating spaces and the construction of buildings. The U.S. Green Building Council (USGBC) envisions more sustainable communities by transforming how we design, construct and operate our homes and commercial buildings. Blind Wholesaler can help meet those LEED goals by providing interior motorized shades.
Sustainability principles can benefit every building we spend time in during our day. The appropriate balance of shadow and light can vastly improve our quality of life, and motorized shades can help conserve resources in the process. Integrate solar shades in your new construction design and consider a retrofit of interior window shades to achieve a level of green building certification.
Benefits Of Motorized Shades
Sustainability & LEEDS credits
Greater energy efficiency
Improved natural lighting
Hands-free operation
Enhanced working & living Environments
Increased productivity
Take A Step Towards LEED Certification With Motorized Shades
Improve the efficiency of energy consumption in your building and move toward LEED certification with custom interior solar shades. The systems we install are appealing to the eye, provide great ambiance in a new or retrofitted space while also allowing for incremental adjustments in lighting, glare, and solar heat as the sun changes throughout the day. Enhance your team's performance in a comfortable, well-lit environment and simultaneously reduce your carbon footprint.
How Interior Motorized Shades Get The Job Done
Quality solar fabrics provide UV protection and help manage the glare when the sun is strongest. Daylight sensor system technology allows for hands-free automation of interior shades. This advanced system uses meters to measure the available UV rays and light spectrum. We install this technology to raise and lower your shades for maximum efficiency and comfort.
Let Us Help You Get LEED Certified
With excellence and energy efficiency in mind, we gear our installation process toward simplicity and convenience. We will go out to your property to measure and install. Call Blind Wholesaler, in Las Vegas, today for an appointment. Take the next step to get your building LEED-certified.