How Often Should You Replace Blinds, Shades & Shutters?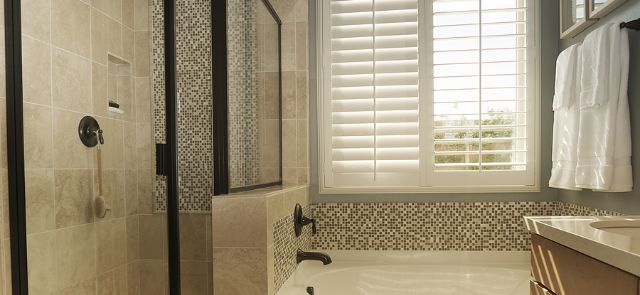 Keeping your window treatments functional and up-to-date affects your home's comfort level, aesthetic, and even safety. Depending on the type of shades, blinds, or shutters you have chosen, their average life spans vary depending on environmental factors, use, and care.
Let Blind Wholesaler help you get the most out of your living space with these practical tips about when to replace window coverings.
When To Replace Window Blinds
Blinds provide a great affordable option for shading rooms, but they usually last for only 4-5 years. If one slat gets ruined, buying a whole new set gives you more bang for your buck than repairing.
Watch for discoloration, frayed cords from age or a problem with the mechanics, and warping, resulting from exposure to heat or humidity.
If your blinds become difficult or impossible to raise, the inner mechanism has probably broken, and the blinds will need replacing.
Damage To One Or More Slats
Discoloration Or Warping
Frayed Cords
Difficult To Raise
Won't Close Completely
When To Replace Window Shades
Shades can offer a hint of texture and a slightly more finished look to your windows. You can choose from cellular or honeycomb shades which block heat, Roman shades which fold neatly when raised, or the clean, minimalistic lines of roller shades. They usually last from 6-7 years.
The sturdy fabric used to construct shades stands up to typical wear and tear. You'll want to keep an eye out for frayed vertical edges if your shades are too wide for your windows, and of course, tears in the material will mean necessary replacement.
Fraying Edges
Torn Fabric
Damaged Cords
When To Replace Shutters
Shutters in general last quite a long time: you can use wood shutters up to about 15 years and polywood shutters 30 years and beyond. Their tough construction, resistance to heat and humidity, and material that wards off chipping or peeling make them a wise, low-maintenance investment.
Louvers Are Stuck
Missing Or Broken Louvers
Warping Or Installations That Don't Fit
Shop New Window Treatments In Las Vegas
When it's time to replace or update your window coverings, browse the options available from Blind Wholesaler, located in Las Vegas, NV. Our wholesale prices fit a variety of budgets. We also happily come to your business or home for a consultation, measurements, and installation. Refresh your room or replace damaged window treatments with new blinds, shutters, or shades today.