How To Choose The Right Window Treatment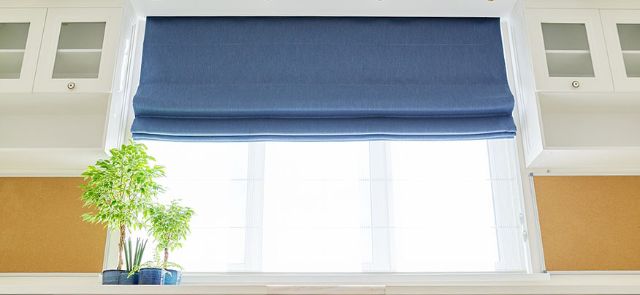 Choosing the right window treatment for your Las Vegas area home or business matters. You want your windows to look great, and you should also be able to block out bright sunlight when needed. To do that, the fabric just isn't enough. Instead, you'll want to consider blinds, shutters, and shades that can get the job done right.
Consider The Room Size And Space
The room size is the first consideration when choosing blinds, shutters, or shades. If you have a large commercial property, you will want something different from someone with a small house. Fortunately, there are enough options to keep everyone happy. For those looking for new ways to control their window coverings, automation makes controlling your new window treatments easier.
Think About The Size Of The Windows
Big windows may need different treatments than small windows, and both the height and width should be considered. You don't want to end up with window treatments that don't adequately meet your needs.
Blinds can work on many different windows.
Shades are generally fabric and great for big windows.
Shutters generally work best on smaller windows.
If you have tall, large windows in your home or business, ensuring your window treatments can be easily operated should be one of your biggest areas of consideration. You want treatments that look good, but they have to be functional to be useful.
Look Into The Best Style Options
Style options are an important part of picking out window treatments. Not every style works with every space. For example, the tropical, cozy style of window shutters might not work well in a sterile office environment.
Also, consider cleaning options and plans for the window treatments you choose. You want to be able to maintain them for the long term.
Choose Colors That Meet Your Needs
It can be tempting to get something bright to stand out when you choose window coverings. Before you do that, though, make sure you're considering future changes.
How long will you be at your current location?
Do you plan to paint or make other changes soon?
Are there any lease/rental requirements for installing window treatments?
Is the color something that would work for most new owners (i.e., a neutral shade)?
By considering not just where you are right now but what plans you have for the future of the space, you can be more likely to choose colors that you'll still love at a later date.
You Can Get Quality Options at Great Prices
Choosing Blind Wholesaler for the blinds, shutters, or shades at your Las Vegas home can help you get quality for a great price. With up to 50% off retail prices, we will come to your business or home and consult, measure, and install the right window treatments for you and meet your needs.