How To Get Your Windows Ready For Winter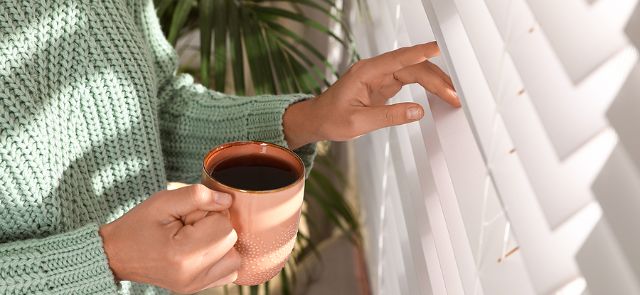 You can get your windows ready for winter with window coverings that minimize glare, maximize natural light, provide privacy and improve the look or comfort of your Las Vegas home. Installing the appropriate covers on your windows can help you maintain even temperatures inside your home. That saves you money on energy costs.
Custom Blinds Help Insulate Your Windows
Installing low-profile shades or blinds inside the window opening allows room for curtains. This is a good approach to double your protection against cold.
Roller Shades Make Affordable, Efficient Coverings
Roller shades are affordable, efficient window coverings. Typically, they are composed of thin vinyl or cloth. Some ornate versions are made of bamboo or other woods. Because they generally fit within the window opening, you can combine them with other treatments, such as curtains, for added insulation.
Blackout Shades Help You Maintain Privacy
While no fabric can totally prevent heat loss, some are better than others at retaining heat. Custom blinds manufactured from high-quality thermal materials are the greatest option for retaining heat in your home and blackout blinds are thicker by nature.
Shutters Help You Maintain Interior Temperature
Interior shutters are stunning window treatments that reduce heat loss in your house. Shutters act as a barrier between your home and the elements, keeping cold temperatures at bay.
Cellular/Honeycomb shades insulate your windows
Cellular shades are possibly the most energy-efficient window coverings available. The honeycomb structure of these shades creates pockets of air that function like insulation, significantly reducing the transfer of heat or cold from your window into your room.
Cordless Blinds Are Fashionable & Cost-Effective
Cordless blinds, generally known as thermal blinds, are a popular choice for many homes since they are fashionable, reflect light and heat, and are a cost-effective solution. They're an excellent approach to making your home's temperature as comfortable as possible by keeping rooms cool when it's hot and warm when it's cold.
Get Window Covering For Your Home Or Business Today
Blind Wholesaler has blinds, shades, and shutters available at wholesale prices. Stop by or shop online for a wide choice of brands, and we come to any site in Las Vegas to measure and install window treatments. Call us today to learn more about our free in-home estimates.