6 Tips On How To Layer Window Treatments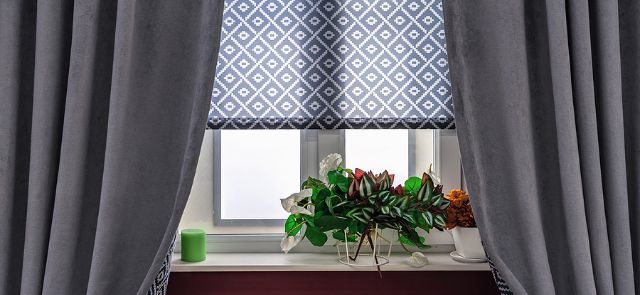 Are you looking to spruce up the decor at your Las Vegas home or business with new window treatments? Layering allows you to address privacy, style, and function by using your blinds, valances, and drapes as part of a unified look.
Follow these simple tips from Blind Wholesaler for a polished appearance while avoiding common design downfalls.
Start At The Window & Layer Into The Room
Define The Purpose Of Each Layer
Keep The First Layer Simple
Contrasting Color Adds Depth
Be Careful When Mixing Patterns
Include Hardware In Your Plans
1. Think 3D When Building Your Layers
While your windows are flat, curtains and drapes are not. Layers draw interest to the window and your interior design. You want these treatments to complement and blend with your wall color, carpets, and collectibles.
2. What Are Your Window Treatment Needs?
Most people hang shades to protect their privacy. But maybe you only want light-filtering fabrics for your picture window overlooking the pool. Decide just how solid you want your window treatments to be before choosing patterns and materials.
3. Blinds Serve As A Fresh Canvas
Think of the bottom layer as the background for your valance, scarf, or heavy drapes. Consider how the rich pattern on the larger curtain will interact with the blinds. Remember, you want these layers to work together instead of clash.
4. Mix And Mingle Colors & Fabrics For Pop
Consider keeping it calm by using varying hues of one color, like gray, blue, or brown–a different tint for each layer. Think about how the texture of a sheer against the intricate beauty of lace or sumptuous jacquard will look and feel. Maybe frame a textured blind with solid drapery.
5. Florals And Plaids? Only If You're Brave
You might be excited by the idea of blending all your favorite patterns in one place, but this approach often creates havoc on the senses. Instead, use a pattern on one layer and opt for solids or sheers for another for that on-trend, coordinated look.
6. Make Room For Additional Brackets & Rods
Think about how you'll hang each layer. You might need to purchase rods with multiple poles or add extra inches to accommodate the top of your frame-mounted shutters.
Call The Pros For Expert Advice & Results You'll Love
If you'd like to try layering your window treatments, Blind Wholesaler in Las Vegas is happy to advise. We'll help you find the colors, textures, and styles to fulfill your design needs for your business or home. Give us a ring, or check out our site today!