Do Solar Shades Really Save Energy?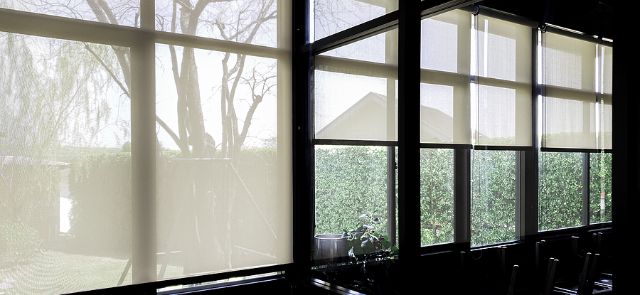 As a business or homeowner looking for window treatments in the Las Vegas area, you may be wondering if they could even reduce energy consumption—the answer is yes! If you're looking for a comfortable, cost-effective solution, Blind Wholesaler can help you achieve those goals by installing the right solar shades. Find out how we can save you money on energy costs by regulating the heat filtering into your property.
Invest In Energy-Saving Shades To Reduce Costs Later
Protect Your Family From UV Rays
Block Heat Naturally
Save On Air Conditioning & Heating Costs
Consider Automation For Efficient Control
Solar Shades Are A Great Investment
Having manageable electric bills and a comfortable space matter—you can ensure both of those outcomes by using solar shades on your windows. Most are reasonably priced, will last a long time, and can keep the summer heat of the day outside where it belongs. They'll help you spend less while adding style to your space.
Block Harmful UV Rays With Solar Shades
Solar shades are made from a special fabric that is tightly woven to block UV rays. Sometimes called sun shades, they keep the UV light at bay, protecting your family and pets while still allowing you to see outside.
Go Green & Stay Cool Naturally By Blocking Heat
As soon as the heat hits your windows, the temperature in your rooms increases. Just as solar shades aren't letting in all the UV rays, they're also not letting in all the heat that would come with them, so your home or business stays cooler simply by lowering them.
Slash Energy Bills: Reduce Dependence On AC & Heat
With solar options, you can reduce your energy consumption, whether it's hot or cold outside, giving you plenty of comfort and big energy savings year-round. You won't need to use your air conditioning as much, just as you can adjust them to let more heat in during the winter—which can help you save big on your energy bills.
Automate Shades For Effortless, Seasonal Flexibility
You may want more light coming in during the winter months as you try to reduce heating costs, but less light on summer days for the best energy savings and comfort. Shades like this are typically attached to a roller, so you can open and close them conveniently. However, if you want even more comfort and convenience, you can get automated options that you can program to raise and lower at specific times.
Raise & Lower Based On Time Of Day & Sun Angle
Lower Shades On Hot Summer Days
Raise Shades On Colder Days For More Heat
Upgrade Your Property With Solar Shades Today
Finding the right window treatment is about more than just a great look for your space. If you're in the Las Vegas, NV, area and in need of solar shades or other window treatment options for energy savings or heat reduction, get in touch with us at Blind Wholesaler today. We can help you find the right window coverings for energy reduction, big savings, and a great new look.