UV Blocking Window Blinds & Shades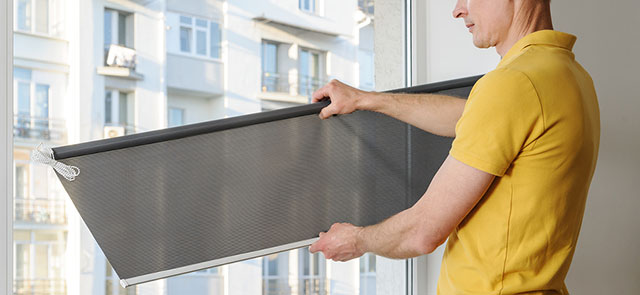 UV blocking window shades and blinds are a must in Las Vegas, and Blind Wholesaler offers a wide variety of options that not only block harmful UV rays but keep your home looking beautiful as well. Most people wouldn't think of going outside without sunscreen, but we don't always think about the damage UV rays cause to the furniture and artwork in our homes. Protect your investments with UV blocking window coverings.
Block That Scorching Desert Sun
Las Vegas is known for its bright, sunny days and scorching hot summers. Most of the homes built today make use of the abundant natural light, which is wonderful. However, UV light waves, which are invisible to the eye, are continually causing damage to skin, fabric, paint, and even wood.
Over time, it causes fading and deterioration. By installing sun blocking window shades in your home, you can cut down on the amount of damage that's happening and still enjoy plenty of sunlight – when you want it.
Many Beautiful UV Protection Options
We know that the design aesthetic of your home is important to you. When it comes to UV protection, you want something both effective and beautiful. Thankfully, there are many attractive options available today that fit any budget and style.
What you choose will depend on your goals. If you want room darkening to help you sleep after those graveyard and swing shifts, then you might want to select blackout roller shades. If you're looking for light filtering shades, a honeycomb shade would be a better option.
Our design team can help you choose the right window covering for your home. Some of our favorites include:
Cost Savings For You
One of the best ways to save money in the desert is to reduce energy usage and power bills. With options like solar screens and other window treatments design for UV blocking, you can significantly reduce the amount of energy needed to keep your home cool in the summer.
By decreasing the amount of sunlight and UV radiation that enters your home, your HVAC system can get a little break, which means a big break in savings for you.
UV Blocking Window Shades & Blinds In Las Vegas
Contact us at Blind Wholesaler to find out which UV blocking shade and blind options are right for you. Your home is an investment that deserves protection from harsh UV rays. We have gorgeous options that are perfect for every window in your home.