Window Covering 101: Privacy, Light Control & Insulation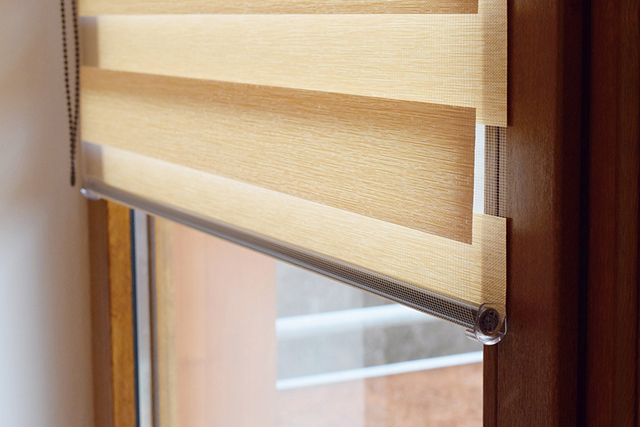 Get more out of your window coverings with Blind Wholesaler's Window Covering 101: Privacy, Light Control, and Insulation. We've put together some back-to-basics information to make sure your Las Vegas window treatments do more than just look good in your home. We want you to have both the style you want and the functionality you need out of your blinds, shades, and shutters.
Living The Private Life
If your windows face a neighbor's wall or an empty dirt lot, maybe you don't mind having them covered all the time. However, if you have a view, there's a delicate balance to be found so you are still able to see out, let a little light in, and have all the privacy you want. Just because that sheer panel keeps you from overthinking about what's going on outside, doesn't mean it's keeping onlookers from getting a glimpse inside. Here are a few better window covering options for privacy.
Lightweight Cellular Shades
Fabric Roller Shades
Louvered Shutters
Top Down Blinds
Roman Shades
Take Control Of That Light
Now that you've decided on the ins and outs of window treatments and privacy, the next thing to consider is light. Nothing opens up a space, or makes it cozy and calm enough for rest, like how much light is coming in. Maybe you have areas you'd like to feel more bright and airy, like a living room or kitchen. Sheer and semi-opaque options may be your best bet. For nurseries, nightshift or graveyard workers, or other rooms where light is undesired, room darkening and blackout fabric lined window coverings are also available.
Sheer, Fabric Shades
Semi-Opaque, Light Filtering Shades
Room Darkening Blinds
Blackout Shades
Window Tinting
Solar Screens
Insulation – The Hot & Cold Of Shades
You know when you choose us, you're getting the best deals on blinds, shades, and shutters around. Now, it's time to think about how to make them continue to save you money year round. Keep the heat or cold in and the thermostat under control with window coverings that provide insulation. Whether made of insulating fabrics, making use of air pocket technologies, or taking advantage of layering effects, these energy-efficient window treatments are sure to keep you comfortable year round.
Insulating Cellular Or Honeycomb Shades
Layers Of Blinds & Shades
Plantation Shutters
Fabric Blinds
Thermal Roman Shades
Heat Blocking Solar Screens
Get Window Covering That Work For You
If the priority when choosing window coverings for your Las Vegas home started in the realms of looks and budget, we hope that we've given you so much more to consider. At Blind Wholesaler, we want you to know you don't have to sacrifice style or functionality to get the right price. Get window coverings that offer a perfect combination of privacy, light control, and insulation with customer service you won't find anywhere else. Contact us today to schedule your convenient in-home design consultation appointment. Put those windows to work for you.