Window Covering Ideas For Every Room In The House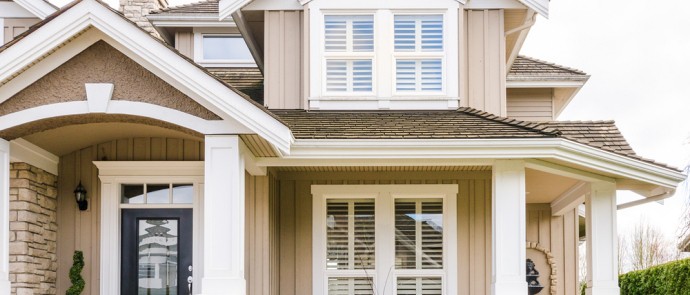 At Blind Wholesaler of Las Vegas, we carry a superb selection of window covering options for every room in your house. Your home is a haven from the hustle and bustle of Sin City life. You want to make sure it's both comfortable and appealing.
The right window treatments won't just add an elegant touch to your decor; they will give your privacy, help keep out the harsh summer heat, and contribute to light and temperature control.
Beautiful Living Room Window Treatments
Let us help you customize your living room look in a way that will last. The living room is one of the most trafficked and "lived in" rooms of any home. Selecting from our high-quality, neutral-colored window treatments is a long term investment that will allow you to change up your wall paint and furniture decor schemes as often as you want in the future.
Options For Your Kitchen & Dining Room Windows
Kitchen window treatments need to be easy to clean and maneuver. Roman shades are a perfect choice, as you can raise them to allow more natural light and keep them from being splashed when you are cooking or washing up. For hard to reach windows, try a motorized shade.
Night & The Day Shift Bedroom Solutions
Do you or a family member work a night shift and need to spend the bright daytime hours resting? We stock multiple options to help, like blackout roller shades, sun-blocking blinds, and DayNite™ bedroom shutters.
If you use your bedroom as a retreat or home office and want an elegant look, fabric blinds are another cost-effective, attractive, and easy to clean option.
Safe Selections For Kids' Rooms
If you have small children, consider choosing from our selection of cordless blinds that look clean and elegant while adding an element of safety and security. Our economy shutters are also an excellent alternative for kids' bedrooms, because they don't have cords, and are both durable and easy to clean.
Those Little Bathroom Windows
Light filtering honeycomb shades are an excellent option for your master or guest bathroom. If your bathroom windows are positioned in a way that other people might be able to see in, you might also consider adding a layer of privacy film.
If size or shape is a concern, we offer customization services and take care of all measurements and installations, so rest assured that we can help you get the perfect fit for your bathroom shutters and blinds.
Looks For The Whole House
We have solutions that will work for every new home, model home, and remodel job. Here is just a sample of our enormous selection of window coverings.
The Vegas Blinds Company That Comes To You
Are you ready for your free in-home estimate? Call us at Blind Wholesaler in Las Vegas today and schedule your consultation. We have blinds, shutters, and shades to suit every room, every home, and every budget.