Best Shades For Las Vegas Businesses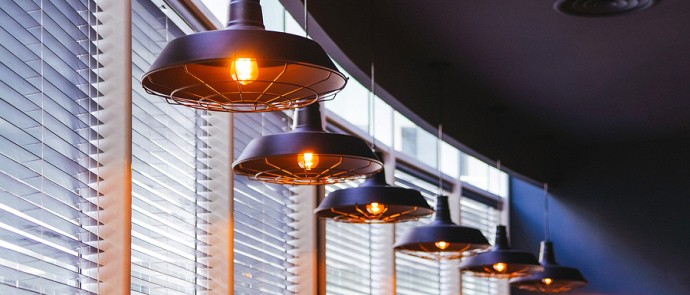 Blind Wholesaler offers the best shades for Las Vegas, Nevada businesses. The right commercial window treatments can upgrade or distinguish your look, increase customer and employee comfort, and even protect your property and assets. Let us show you how.
The Right Window Coverings Matter
One of the keys to creating a comfortable business space is to dedicate the same amount of care and attention to decorating it as you would your own home. Of course, decorating an office, retail space, or food service business is trickier than decorating a house since there are more factors you need to consider.
For example, you need to keep in mind what aesthetic best reflects your brand. What will make your customers and employees comfortable? Are there options that can help you keep operational and maintenance costs in check?
Benefits Of Our Commercial Shades & Blinds
Many of our business shade options are both energy and cost-efficient. We offer materials that hold up against sunlight and moisture, so you don't need to worry about complicated maintenance or having to replace them any time soon. Use them to block troublesome morning or evening light while still enjoying a midday view.
Most Materials Only Require Regular Dusting
Customer & Employee Comfort
Easy To Operate
Glare Control
Light Control
Increased Privacy
Temperature Control
Business Shades From Our Collection
You'll find blinds and shades that fit a range of styles in our collection, from sleek and modern to natural, traditional looks. Many of our shades also come in a variety of opacities, from subtle light filtering to total blackout. If your space has extremely tall or out-of-reach windows, consider our motorized store shades and blinds.
Great Windows Treatments For A Grand Opening
If you're preparing for your grand opening, start your business off on the right foot by investing in window treatments that will last for years. For existing businesses looking for a design upgrade, a new set of office shades that complements your decor will make your space feel more open and inviting.
Our higher-end window coverings — like wood blinds and woven shades — add a touch of luxury that is sure to impress your clientele.
Increase Employee Comfort
For a lot of people, the office is a home away from home. The right window shades or blinds maximize your control over light, temperature, and privacy. Make your employees more comfortable and productive throughout the day.
Schedule An On-Site Estimate Today
At Blind Wholesaler, we bring the showroom to you. We'll demonstrate how your new blinds will look in your space, take measurements, and give you a free estimate. Schedule a consultation with one of our commercial window shade experts today to get started.