How Much Do Smart Blinds Cost?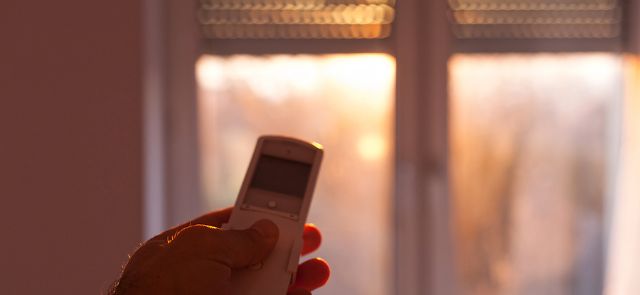 Imagine opening the blinds every morning without having to crawl out of bed. Motorized shades have been around for a while. But now that you can control them with your smartphone and voice, they're more convenient than ever. But how much do smart blinds cost and are they worth it?
What Are Smart Blinds?
At their core, smart blinds are motorized window coverings that you can adjust with a button press or even your voice. Some models come with a WiFi-connected remote that controls the window treatments.
Costs Of Motorized Blinds
The final estimate for your smart shades depends on several factors. Most are things you'd need to consider with traditional custom blinds, like elements of the window treatments themselves and the characteristics of your windows. It's also important not to forget extra costs like installation fees as well as the hardware and software needed to run your smart shades.
Type Of Window Treatment You Choose
Separate Smart Hub Or App
Material Window Coverings Are Made Of: Wood, Vinyl, Fabric, Etc
Size, Number, & Shape Of Windows
Cost Of Professional Installation
Type Of Motor You Select: Battery, Plug-In, Or Hard-Wired
An Example Cost Breakdown Of Automated Shade Systems
Consider investing more now to buy a quality motor that will save you money, time, and stress in the future. You should also carefully weigh the trade-offs you'll make between materials, such as expense vs. durability. Please note that the material estimates listed below are based on a reasonably standard 36-inch by 48-inch window.
Battery-Powered Motors Start At $270
Installation: $35-75 per window
Aluminum Mini Blinds: $25-$85 per set
Vinyl Mini Blinds: $25-$120 per set
Faux Wood Blinds: $30-$120 per set
Wood Blinds: $50-$175 per set
Roman Shades: $100-$300 per shade
Cellular/Honeycomb Shades: $50-$100 per shade
Solar Shades: $30-$100 per shade
Compatible With Your Home Automation System
Many models are compatible with popular automation systems. They can be programmed to automatically adjust on set schedules or based on certain lighting conditions.
Google Home
Amazon Alexa
Control4
Somfy Tahoma
Lutron Homeworks
Apple Homekit
Beautiful, Functional Window Treatments
Smart shades offer the same benefits as other window treatments: privacy, energy efficiency, UV, and light reduction. Like their old-fashioned cousins, smart shades also come in a range of colors, fabrics, and styles.
You won't have to compromise your home or office's aesthetic to enjoy modern convenience.
The Convenience & Safety Of Automated Blinds
The sheer convenience smart shades offer creates a nearly infinite number of reasons to buy them. Frequent travelers will love programmable blinds' security benefits. Opening and closing on their own create the illusion that someone's in the office while you're away.
No Chord Safety Risks For Children Or Animals
Use Your Smartphone Or Tablet To Adjust Shades Manually
Program A Schedule For Maximum Energy Efficiency
Access High Windows More Easily
Home Automation Tie-In For Amazon Alexa, Google Home, & Apple HomeKit
Get In Touch With A Las Vegas Blinds Expert
Are you searching for a Las Vegas blinds company for advice on smart window treatments? Contact Blind Wholesaler today. No matter what size budget you have, our experts will help you find the perfect smart window coverings for your home or office.