How Aluminum Shutters Save Your Business Money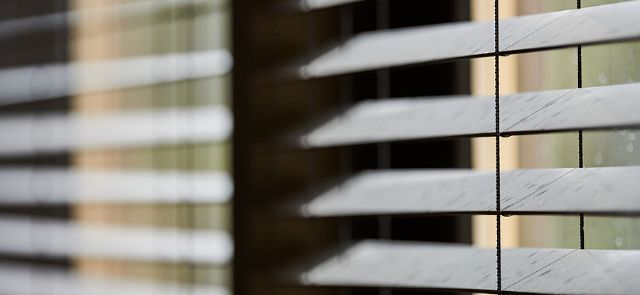 Custom shutters will pay off more than you think. Our aluminum shutters will be made according to your business's existing aesthetic and ambiance to enhance your business. Blind Wholesaler, located in Las Vegas, will measure your windows, then provide a free estimate for aluminum coverings that provide security and save you money.
Aesthetic Window Covers
Security With Aluminum Shutters
Automated Shutters Save Money
Aesthetic Window Covers
Adding curb appeal to your property increases its value. Shutters are also attractive from the outside, making a home stand out. They are available in a variety of colors and offer a tidy, clean look that complements your color scheme and the design of the building. Also, window covers are visually more appealing than security bars, so they combine beauty and function in one product.
Security With Aluminum Shutters
Aluminum window treatments are a very effective, low-tech, and relatively low-cost way to deter crime at your commercial locations. Your business may benefit from these covers in various rooms or entrances. This creates several secure zones that make it difficult to gain access to the entire business if one area is broken into. With fewer break-ins and added security, your insurance company may reduce your premiums, thereby saving you money over time.
Automated Shutters Save Money
You can save time and money when you schedule the opening and closing of your shutters. We can install motorized electric options that can be controlled by a wall switch, a smartphone, or a timer. These features are invaluable for hard-to-reach windows. The less time spent handling these window coverings, the less wear and tear they incur, and the longer they last, the less money you will spend on them.
Call For An Estimate On Window Covers
Today's investments in your business will add value tomorrow. Let us quote you with our wholesale offers of window covers at wholesale prices plus expert tips on customizing with automation. Call us at Blind Wholesaler, in Las Vegas, for your free quote.